Longtime Local Law Firm Moving Main Operations To Eastwood Road
Feb 22, 2019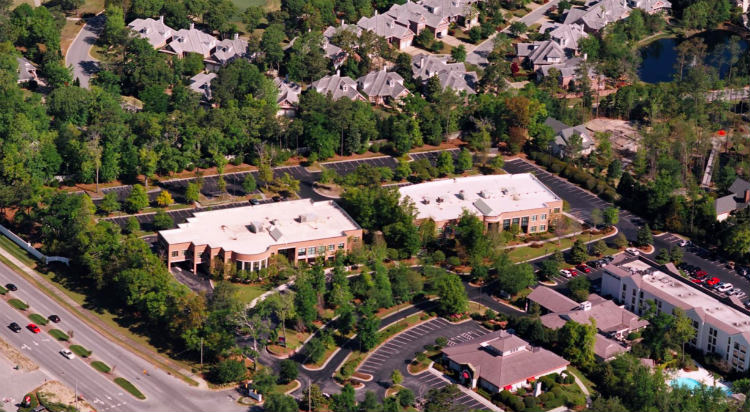 Story by: Cece Nunn, posted on  WilmingtonBiz.com
A longtime local law firm has grown into new office space, planning to move its main operations to Eastwood Road from downtown Wilmington.
The attorneys of Murchison, Taylor & Gibson announced the decision Thursday to relocate their firm's main operations to 1979 Eastwood Road, Suite 101, in Landfall Park.
Founded in 1955, MT&G has been headquartered in downtown Wilmington for more than 60 years, according to the announcement. The firm owns four historic buildings on Fifth Avenue and Princess Street where its 17 attorneys practice law along with its administrative and paralegal team.
"As we plan for growth both within the firm and in the diversity of our practice areas, the relocation of our headquarters to Landfall Park will provide space for expansion and, just as important, it will create a collaborative atmosphere where our attorneys, staff, and clients can work together most effectively," the announcement stated. "This new office location will enable the MT&G team to accommodate increased client demand and efficiently respond to client needs.
"We will also retain a downtown presence in one of our four existing buildings to continue to service our clients that are located downtown and in the Brunswick County area."
A few of the firm's attorneys moved to the new office this month, the announcement stated, while the majority of the firm will move later this spring once renovations are complete.
The law firm leased 8,770 square feet in the Landfall Park South building. The landlord was represented in the transaction by Paul Loukas, Lindsey Hess and Vin Wells of Wilmington-based commercial real estate firm Cape Fear Commercial, while MT&G was represented by Spruill Thompson of Cape Fear Commercial.
View the original story on the Greater Wilmington Business Journal's website.