Commercial Real Estate: Trends To Watch
Mar 26, 2019
Story by: Cece Nunn, posted on WilmingtonBiz.com
In the everchanging landscape of commercial real estate, some things stay the same, at least until the next supply/ demand cycle rolls around. This is true for office space and apartments in Wilmington, even as transportation changes – some just proposed ones – and retail industry corrections are having an impact locally.
While an economic dip could be coming, the economy was faring well during the first quarter of 2019, as local brokers and businesspeople kept an eye on the following trends.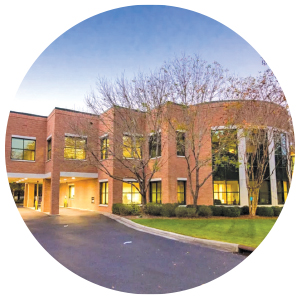 Offices in Demand
"Other than a few build-to-suit and condo projects, very little new office product has been built over the last several years," said Paul Loukas, broker and senior vice president of Wilmington-based commercial real estate firm Cape Fear Commercial.  "We have seen investors, however, capitalize on this demand/supply gap by purchasing and repositioning older office buildings to make them class A product again."
He said an example is Landfall Park North and South on Eastwood Road, where the new owner of the two buildings made significant capital improvements to the common area as well as helped new tenants modernize the older upfits, allowing the property to command higher rents.
Loukas, Lindsey Hess and Vin Wells of Cape Fear Commercial represented the landlord, and Spruill Thompson, also of Cape Fear Commercial, represented the tenants in the lease of more than 25,000 square feet in Landfall Park South to two tenants.
New office space is on the way to the area via a project on Oleander Drive called Bradley Creek Station, in midtown at The Offices at Barclay and at Autumn Hall on Eastwood Drive.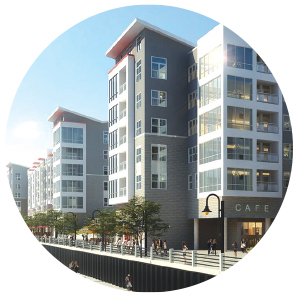 Multifamily Multiples 
More apartments are coming to Wilmington, and the vacancy rate has remained low in recent years. Downtown apartment communities that have recently or will soon break ground include Pier 33 apartments (300 units), another phase of City Block and The Flats on Front. Meanwhile, apartments are planned in other parts of Wilmington, including the Whiskey Branch neighborhood underway on South College Road.
Several apartment complexes in the Wilmington area evacuated their tenants in October after finding damage from Hurricane Florence, which hit the coast in September. Some of those complexes were still under repair nearly six months later.
Meanwhile, developers were in the midst of planning more new apartment complexes in the Wilmington area as of press time, including a project on Oleander Drive that would replace a former movie theater and parking lot. The project would add more than 200 units to the area's apartment inventory, along with commercial space. The zoning application for the apartments says the project will help replace residential units that have been eliminated over time as commercial space has grown in the busy corridor.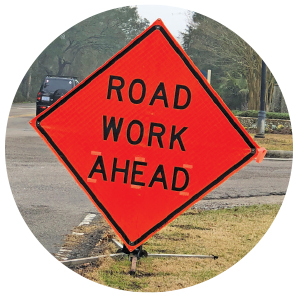 Driving the Discussion 
Numerous existing and proposed road projects are rolling through New Hanover, Brunswick and Pender counties. Some are funded; some aren't. All road projects tend, however, to be part of the commercial real estate discussion.
"But even the ones that aren't funded, if there's discussion about them in the market, they're likely to have some impact on the sites in the path of those potential projects," said Cal Morgan, owner of commercial real estate appraisal firm JC Morgan in Wilmington. "So if I'm a buyer and I'm looking for a location for my fast-food restaurant or my whatever, and I have three or four sites to choose from, well if site No. 2 is located in this area of potential impact, without knowing the future, buyers might stay away from that area."
Meanwhile, some road projects are critical to a commercial development, including the extension of Drysdale Drive into a site for the major mixed-use project called CenterPoint, planned on property on Eastwood and Military Cutoff roads. Developer David Swain, of Swain & Associates, said no aspect of Center-Point will open until the extension is complete.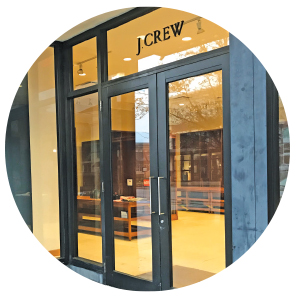 Retail Remix
Some national chains are giving up the ghost, closing stores throughout the U.S., including in Wilmington.
But that doesn't mean they won't be replaced.
Retail space is included in most mixed-use projects on the horizon in the Wilmington area, including The Avenue on Military Cutoff Road, CenterPoint, Autumn Hall's next phase and more.
"The developers who work with these guys on a regular basis, they're proposing a lot of retail to be developed over the next decade They're in the know; they work hand in hand with (the retailers). They don't build it on spec," Morgan said. "They build it with agreements at least on some of the space. So while some are closing others will be expanding."
While J. Crew and Eddie Bauer clothing stores left Mayfaire Town Center earlier this year, the center already had a replacement for the Eddie Bauer space.
Women's clothing store and national chain Loft, once known as Ann Taylor Loft, has leased the space.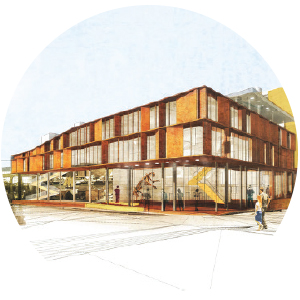 P3S Perpetuate 
Public-private partnerships (also called P3s) have been gaining steam in the Wilmington area for the past few years.
Examples include River Place, a 13-story mixed-use project under construction in downtown Wilmington, and a new on-campus housing community at the University of North Carolina Wilmington.
Although construction won't start this year on Project Grace, another potential P3 in downtown Wilmington, it's a high-profile proposal that could involve one of the city's most prominent developers, Zimmer Development Co.
The firm and the team it has assembled have proposed a threephase construction approach to redevelop a New Hanover County-owned downtown block that includes the main branch of the county's public library.
Phase 1 includes building a new downtown library as well as new space for the Cape Fear Museum that would be about 80,000 square feet, along with public green space and 125 residential units.
Phase 2 includes 125 more residential units and street-level retail, with a retail and office complex in the final phase.
View the original story on the Greater Wilmington Business Journal's website