Winston-Salem Developer Plans For Second Industrial Spec Building In Pender Commerce Park
Oct 27, 2020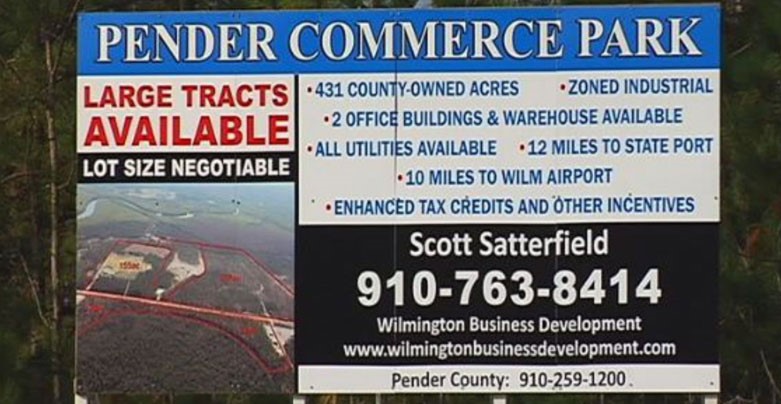 Pender Commerce Partners 1 LLC is planning for its second speculative industrial building in Pender Commerce Park in two years. Having recently delivered a 127,356-square-foot spec facility on Lot 2 of the park, the company, which is comprised of Ramm Capital Partners LLC and Taylor Development Group LLC, is in the process of acquiring 20 acres for a 180,000-square-foot industrial spec facility on Lot 6. The speculative building is expected to cost $10 million to $11.5 million and is slated for completion in late 2021.
Paul Loukas and Will Leonard of Cape Fear Commercial are the listing brokers for the Winston-Salem-based developer's first speculative building and will represent the developer on this project as well. According to Loukas, the firm's broker-in-charge, the Greater Wilmington Area's industrial market is growing and remains strong.
"We are very excited to continue investing in Southeastern North Carolina," Chris Ramm, Manager of Ramm Capital Partners, LLC and COO of Taylor Development Group said in an announcement from Pender County. "There is significant interest in our initial project thanks to Cape Fear Commercial and Wilmington Business Development. We want to leverage this momentum into our next project on Lot 6 in Pender Commerce Park."
Pender Commerce Park is a 450-acre, full-service industrial park located off U.S. 421 near the New Hanover and Pender County line. As noted in the announcement, it is one of the state's most active parks and "…with the planned addition of the new building the park will have a total investment of nearly $115 million, 800,000-square-feet of building space, and more than 600 jobs for the region."
You can read more about the park and project in Pender County's announcement. 
Read more about this story by WECT's staff and Christina Haley O'Neal's story on WilmingtonBiz.com.