$8M Industrial Spec Building In Pender Commerce Park Slated For Completion In Mid-October
Oct 21, 2020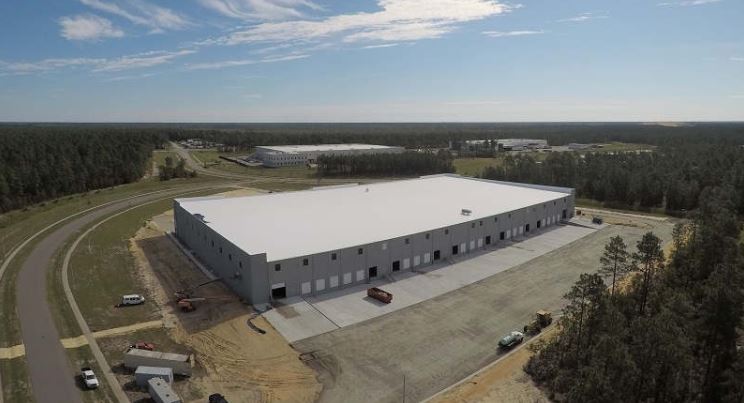 An $8 million industrial spec building located in Pender Commerce Park is slated for completion in mid-October. Designed with flexibility in mind, the more than 127,000-square-foot facility, which sits on lot 2, can accommodate up to three tenants. Along with 32-foot ceilings and 26 dock doors, the concrete building also boasts two large drive-in doors and more than 120 parking spaces.
Cape Fear Commercial's Paul Loukas and Will Leonard are the listing brokers for the project. The two are working closely with the Pender Commerce Park Partners 1 LLC and Wilmington Business Development (WBD) to market the property.
Pender Commerce Park is home to four large firms: FedEx Freight, Coastal Beverage Co., Acme Smoked Fish and Empire Distributors.  According to Wilmington Business Development (WBD) it has become one of the biggest industrial parks in the state. With the addition of this spec building and the planned development of the North American Headquarters of Polyhose Inc., the park is on track to become home to more than 600 jobs, $100 million in capital investment and 600,000 square feet of industrial space.
Several parties have already expressed interest in the new facility.
Read more about the project's near completion in Christina Haley O'Neal's article $8M Spec Building In Pender Commerce Park Nears Completion on the Greater Wilmington Business Journal's website.