NEWS RELEASE: CoStar Recognizes Cape Fear Commercial As 2018 Market Leader With Five Power Broker Awards
Mar 20, 2019
Wilmington, N.C. – March 20, 2019 – Cape Fear Commercial (CFC) is pleased to announce that it has been recognized by CoStar as a 2018 leader in commercial property sales and leasing in the Wilmington market.
The firm was recently awarded five Power Broker Awards, which include:
CoStar tallies commercial real estate sales and lease transactions that closed during the previous year to determine the winners of Power Broker Awards in each market. Awards are presented to both firms and individuals who closed the highest transaction volume in commercial property sales and leases in their respective markets throughout the year.
For more information on the awards and a full listing of all award winners, please visit CoStar's Power Broker Award website.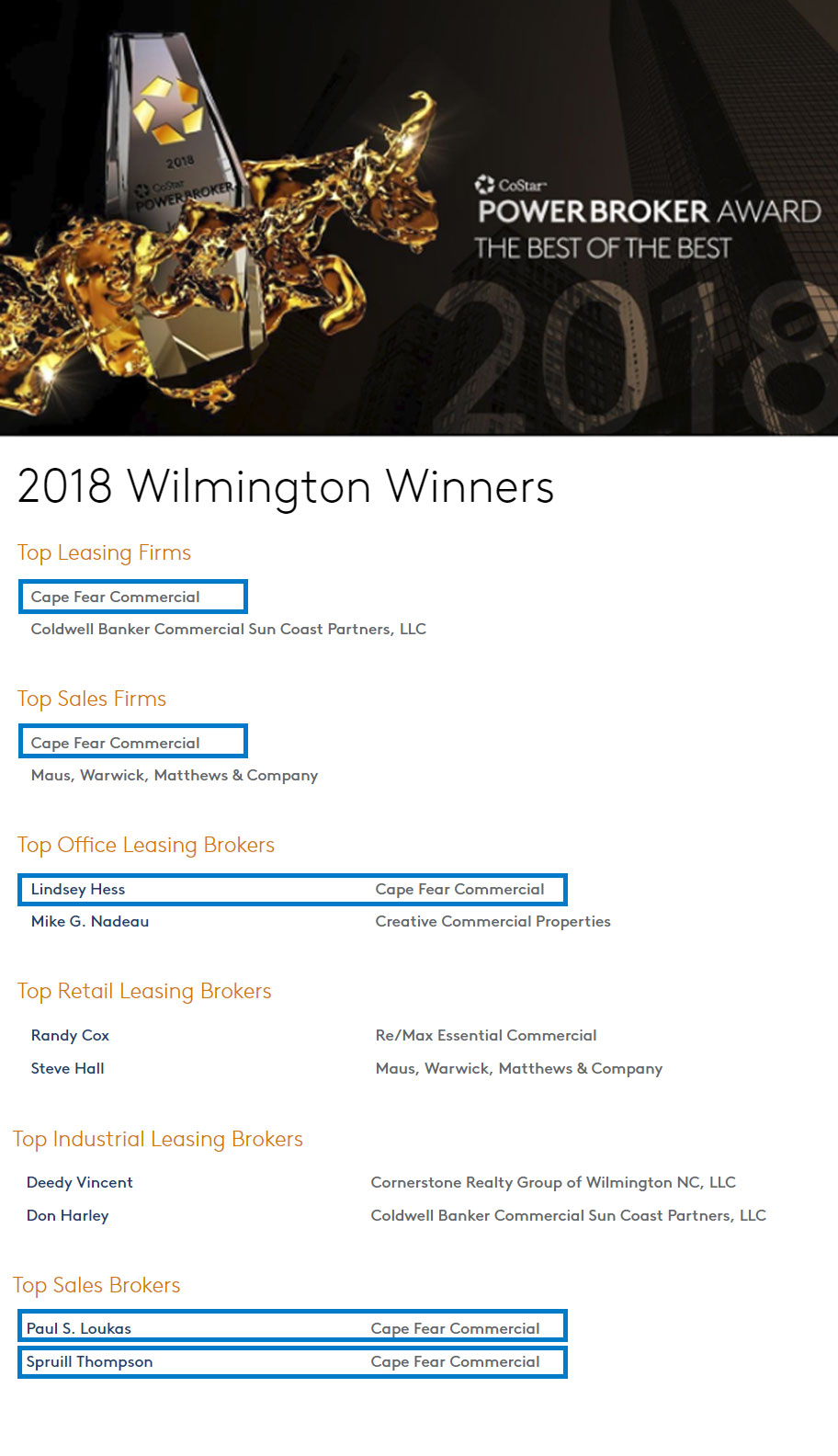 About Cape Fear Commercial
Based in Wilmington, North Carolina, Cape Fear Commercial LLC is a boutique commercial real estate firm that provides targeted brokerage, property management and development services. The firm helps owners, users, developers and investors to successfully navigate the real estate market and is consistently recognized as an industry leader for the unique perspective it brings to every project. For more information, visit www.capefearcommercial.com.