NEWS RELEASE: Cape Fear Commercial Announces Nearly 6,000 SF Lease At Downtown Wells Fargo Building
Jun 13, 2018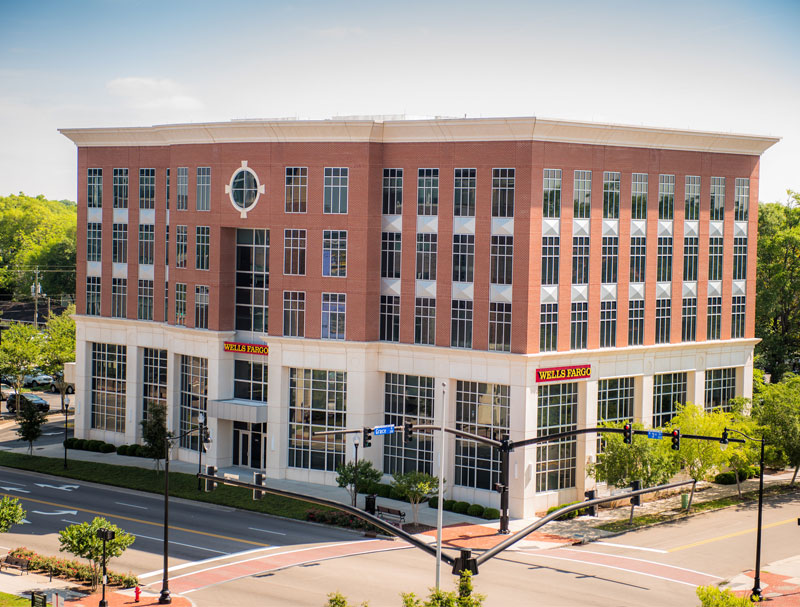 Wilmington, N.C. – June 13, 2018 – Cape Fear Commercial has leased nearly 6,000 square feet at 300 N. Third Street, a Class-A office building in Downtown Wilmington, NC, anchored by Wells Fargo.   W.K. Dickson & Co., Inc., a regional engineering and design firm, recently signed the long-term lease and will be relocating from their current location in the 900 block of Market Street.
Lindsey Hess and Mike Brown of Cape Fear Commercial represented the Landlord, Taylor Development Group, LLC, who purchased the building several months ago.  Will Leonard and Hank Miller with Cape Fear Commercial represented the tenant.
"We have seen a recent strengthening in the office leasing market with local companies growing, relocating, and expanding complimenting the new-to-market businesses coming into our area," said Hess. "We are thrilled to welcome W.K. Dickson to the building, one of downtown's premier office properties."
W.K. Dickson & Co., Inc., founded in 1929, is a multi-disciplined consulting firm specializing in community infrastructure solutions including airport planning and design, environmental and water resources engineering, land planning and development, energy, and geospatial technology. Headquartered in Charlotte, North Carolina, W.K. Dickson has grown to operate ten regional offices strategically located throughout the Southeastern United States. The company maintains offices in Charlotte, Hickory, Raleigh and Wilmington, NC; Charleston, Columbia, and Greenville, SC; Augusta, and Atlanta, GA; and Knoxville, TN.
Two spaces remain available in the building, which are 2,400 square feet and 3,800 square feet.
About Cape Fear Commercial
Based in Wilmington, North Carolina, Cape Fear Commercial, LLC, is a boutique commercial real estate firm that provides targeted brokerage, property management and development services. The firm helps owners, users, developers and investors to successfully navigate the real estate market and is recognized as an industry leader for the unique perspective it brings to every project. Learn more at www.capefearcommercial.com.