Wilmington Company Scoops Up Office Space In $15.2M Deal
Jan 3, 2022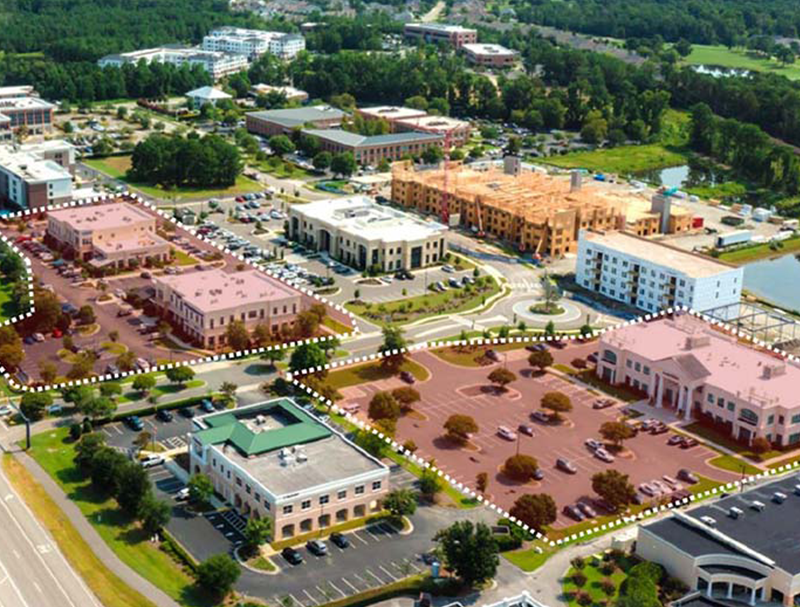 Story by: Johanna F. Still, posted on WilmingtonBiz.com
MegaCorp Logistics, a Wilmington-based transportation logistics company, plans to expand its current headquarters in a nearby office space in the Courtyard at Renaissance Park.
An LLC tied to the company closed on a $15.2 million transaction, purchasing an office portfolio consisting of three buildings located at 1051, 1055 and 1111 Military Cutoff Road, Cape Fear Commercial announced in a release Monday. In all, the buildings total 63,000 square feet.
Founded in 2009, MegaCorp specializes in full truckload shipments servicing all U.S. business sectors. As of December, the company employed 335 people in the Wilmington market.
The office portfolio was previously owned by Renaissance Courtyard LLC and Renaissance One LLC, which are both registered to Bruce Chappell, Thomas Construction Group's chief financial officer.
The buildings' tenants include Morgan Stanley, Truist, Northwestern Mutual, El Cerro Grande, Cape Fear Commercial, Nikki's Steakhouse and Sushi Bar, RBC Wealth Management, and more.
Cape Fear Commercial brokered both ends of the deal, with Paul Loukas and Brian Eckel representing the sellers and Spruill Thompson representing the buyer, Legg Properties LLC, which is managed by MegaCorp owner Ryan Legg.
Legg said MegaCorp intends to move into the office space Cape Fear Commercial is currently using after an interior renovation project spearheaded by Monteith Construction takes place.
Cape Fear Commercial will be out by February, according to Legg, and is moving its office headquarters to new space at Autumn Hall.
Renovations on the 7,000-square-foot space should be complete by July. As for the remaining tenants in the commercial properties, "we have very solid tenants so [it] will be business as usual for them," Legg wrote in an email Monday.
View the original story on the Greater Wilmington Business Journal's Website