Sales Show Renewed Interest In Market Street, Brokers Say
Jan 12, 2018
Among the flurry of commercial real estate sales in recent months, investors have been spending millions on Market Street property.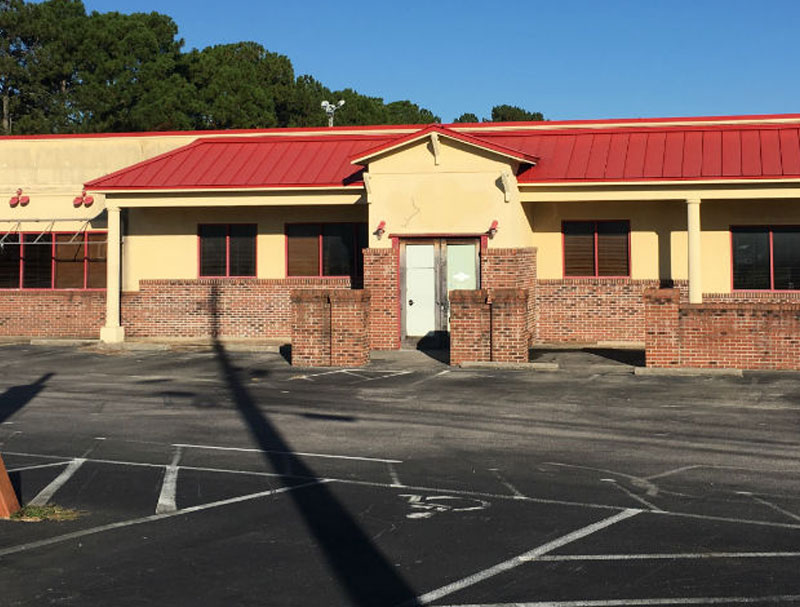 A few recent examples include the nearly 6-acre parcel at 5414 Market St. and close to 5 acres at 4618 Market St., which sold in December, as well as a former restaurant location on about 1.5 acres at 5023 Market St. that sold at the end of October.
The Berry Company LLC bought 5414 Market St., which is located behind the ABC store, for $1.2 million, according to an announcement this week from Wilmington-based commercial real estate firm Cape Fear Commercial.
Spruill Thompson of CFC represented the buyer, and Paul Loukas, also with Cape Fear Commercial, represented the seller, a news release said.
"After an extensive search of the market, we were excited to close on this site. With great visibility and being highly accessible to rooftops, it provides an ideal location for a climate-controlled storage facility," Thompson said in the release. "Market Street was once the region's main retail corridor, but fell out of favor for some time. This transaction, along with projects such as the expansion of the Land Rover dealership and new CarMax, however, speak to the renewed interest in this section of Market Street."
Wilmington-based Eastern Carolinas Commercial Real Estate brokers Nicholas Silivanch and Garry Silivanch brokered the $1.05 million sale of 4618 Market St. on behalf of the seller, Biltmore Developers. Andrew Fallis of Swain and Associates represented the buyer, MPC Warehouse LLC, in the transaction.
The property was on the market for 10 days before going under contract and closing in mid-December, according to an ECCRE news release.
Southern Hospitality Company sold 5023 Market St., formerly the Old Chicago restaurant, for $1.065 million to HHG2 LLC in October. The property will have a different use other than a restaurant, said Arizona-based Brent Roberts of HHG2 LLC.
"We work with a lot of health care-related groups so more than likely it's going to be health care that's in there," Roberts said.
Roberts also said, "We just love the location and we really enjoy North Carolina as a whole so that's why we thought it would be a great property."
Hansen Matthews, partner in Wilmington-based commercial real estate firm Maus, Warwick, Matthews & Co., represented Southern Hospitality Company in the transaction.
Matthews said 2018 "will mark the year when you're going to begin to see more redevelopment of Market Street properties, where you're either taking buildings that have been built for one use and changing them over into another use or you're going to see properties that are razed and completely redeveloped. It's going to be an interesting time and it bodes well for the entire corridor."
View this story by Cece Nunn on the Greater Wilmington Business Journal's website.