Ogden Office Building Under New Ownership
Aug 12, 2021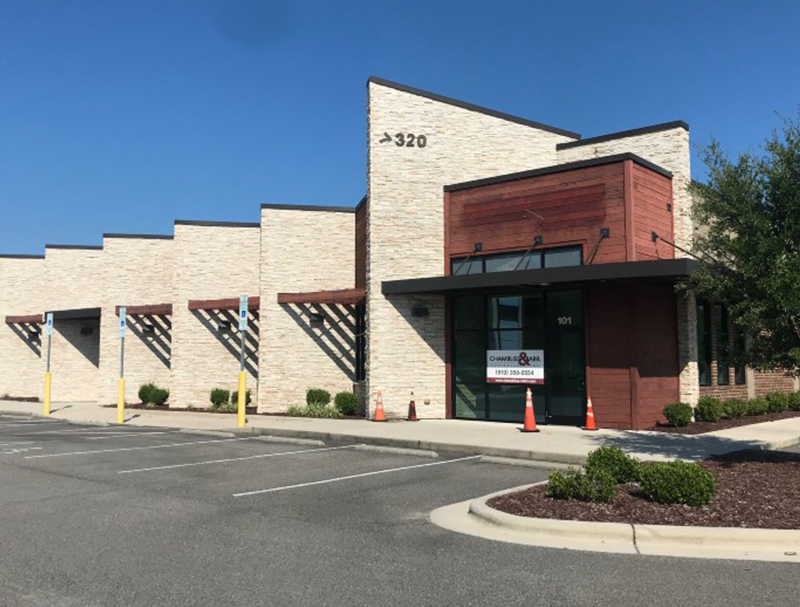 Story by: Cece Nunn, posted on WilmingtonBiz.com
An office building on Market Street in Ogden sold recently for $1.4 million, according to an announcement by Wilmington broker Lindsey Hess of Cape Fear Commercial.
The 6,000-square-foot building was purchased by Middle Sound OMS LLC, owned by oral surgeon Graham "Grey" Wilson.
Wilson plans to relocate his practice with partner Shawn Conrad to the building at 7320 Market St. in early 2022, stated the CFC news release.
Conrad & Wilson Oral Maxillofacial Surgery is currently located at 7971 Market St., according to the release. Wilson is using Chambliss & Rabil Contractors Inc. to complete the oral surgery upfit in the new location.
"It is a unique, beautiful building designed by Mark Loudermilk and built by Chambliss & Rabil only five years ago, a well-known team specializing in medical/dental design and construction," Wilson said in an email. "I knew the square footage was perfect for what we needed and the building couldn't have been designed any better even if we had done it ground up. It checked all the boxes that our team needs to accommodate our growth."
He said the team that surrounds the doctors at their practice has facilitated the "tremendous growth" they've seen over the past two years.
"We desperately need a larger space to add another doctor and additional staff to be able to help address our patient backlog along with the needs of our patients and referring doctors," Wilson said. "We have designed this new surgery center to deliver oral and maxillofacial surgery in the safest, most comfortable way possible."
Wilson said he liked the location "because of the accessibility to our patients that not only live in Wilmington, but surrounding areas of southeastern N.C. We are blessed to have patients and referring doctors that trust us enough to drive from as far as Jacksonville, Goldsboro, Mount Olive, Lumberton, Kinston and as far south as North Myrtle Beach."
The sellers in the transaction, Carl and Martha Shepard, were represented by Spruill Thompson, also of Cape Fear Commercial, the release stated. The property was previously home to Jackson Hewitt Tax Service, which moved in April.
View the original story on the Greater Wilmington Business Journal's website.