Here's What Could Happen To Wilmington's PPD Building
Apr 15, 2022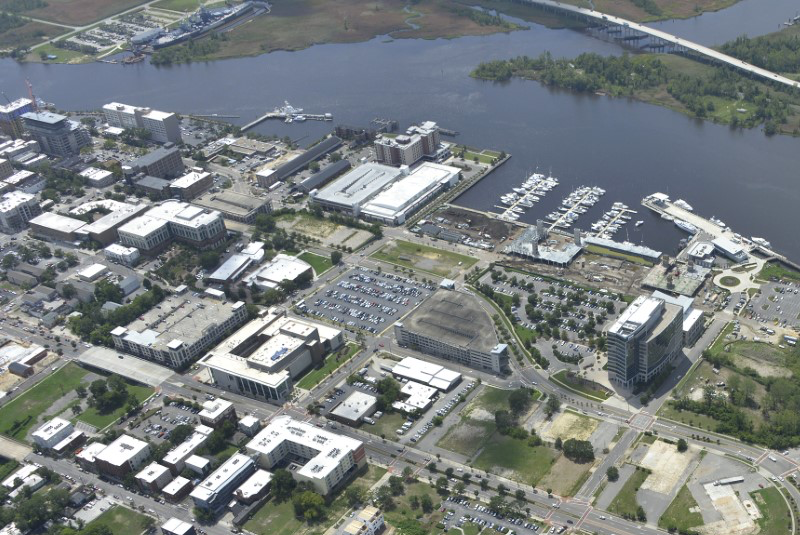 Story by: Emma Dill, posted on StarNewsonline.com
Lindsey Hess and Paul Loukas  analyze how the potential sale of the PPD building could impact the Wilmington commercial real estate market.
"One change can have a big ripple effect in everything," Paul Loukas, Broker-in-Charge, told the StarNews. "One vacancy can have a major influence in the overall market."
As a specialist in investment sales and a leading producer in the leasing of top-quality commercial space, Lindsey Hess has vast expertise in Wilmington-area market conditions.
If the 380,000 square feet of space within the PPD building were to be listed at once, it could "change the landscape" of the market, Hess, Vice President at Cape Fear Commercial, told the StarNews.
Thermo Fisher Scientific Inc. formally acquired PPD — the powerhouse clinical research services firm headquartered in downtown Wilmington — in December 2021. The company announced in April it will consider selling the Wilmington headquarters, which is the tallest building in the city at 193 feet.
Loukas, a top broker in the region, offered that it is becoming more common to lease office space, rather than own and occupy, telling the StarNews the PPD building is a "prime candidate" for redevelopment.
View the original story by Emma Dill in the StarNews, with additional insights from Hess and Loukas.