Developers Buy Downtown Property For $4.35M
Oct 12, 2018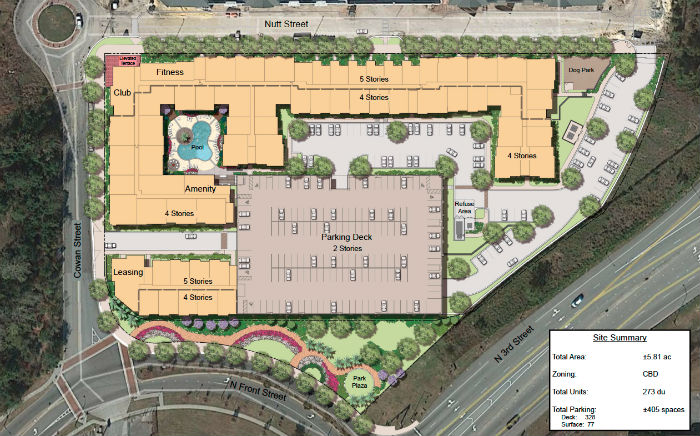 Story by: Cece Nunn, posted on WilmingtonBiz.com
Developers paid $4.35 million recently for a little over 5 acres on the northern riverfront in downtown Wilmington with plans to build a $35 million luxury apartment project.
Wilmington-based commercial real estate firm Cape Fear Commercial announced this week that it had closed on the sale of 111 Cowan St., also known as the Upper Dean tract, across from Sawmill Point Apartments and the Cape Fear River. The site is also next to PPD's headquarters and the site where the city's North Waterfront Park is planned.
An entity controlled by Charlotte-based DPJ Residential LLC purchased the property. The project planned for the site, expected to be called The Flats on Front, is under development by Flyway Residential, a joint venture partnership between DPJ Residential and Chaucer Creek Capital, according to D. Porter Jones of DPJ Residential.
"Our revised plan is for 273 units. We anticipate breaking ground in March of next year," Jones said of The Flats on Front in an email Wednesday. "Currently, we are going through the permitting process."
The development will also include a pool, dog park and parking deck. DPJ Residential's first project in Wilmington was the Mayfaire Flats, a 240-unit apartment community on Sir Tyler Drive off Military Cutoff Road.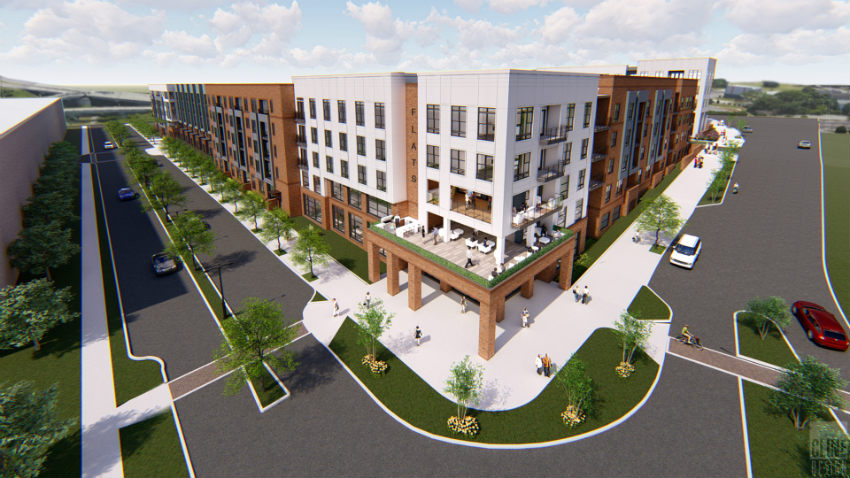 Brian Eckel, Paul Loukas and Hank Miller of Cape Fear Commercial represented the seller, Paragon Financial Investors LLC, in the downtown Wilmington transaction. Nicholas Silivanch and David Branton of Eastern Carolinas Commercial Real Estate represented the buyer.
"The sale of a prominent development tract, such as the Upper Dean, is indicative of the growth and commitment for future development we are seeing downtown," said Eckel, a partner with Cape Fear Commercial, in a news release. "With the closing of this transaction, another project will positively affect and shape our downtown."
According to Eckel, "While there are still a few properties ripe for development in the CBD, such as 101 N. Front St. (the property formerly known as 'The View'), most of the large, multi-acre tracts are gone. I believe you will see investment capital begin to expand directly across the river for new opportunities as downtown continues to build out."
Silivanch said ECCRE is still on the lookout for additional properties for the buyer that could hold luxury apartment projects.
"The downtown apartment market continues to evolve as well as the growth of downtown residential, which should only help to further the city's progress toward bringing national retailers to downtown Wilmington," Silivanch said.
View the original story on the Greater Wilmington Business Journal's website.