Cape Fear Commercial Partners With SAMM Properties In Leland
Dec 1, 2022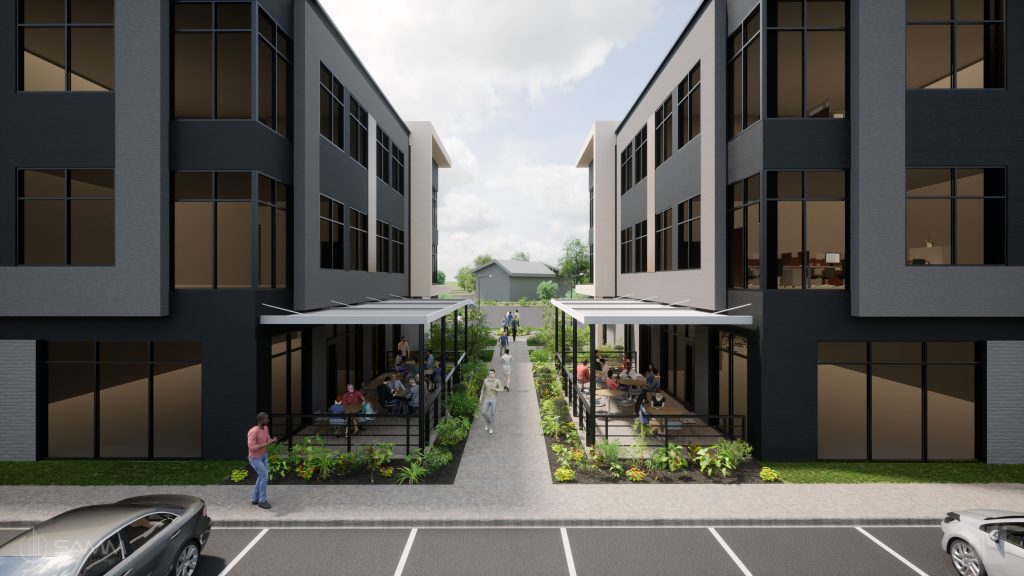 Story by Cece Nunn, first posted on WilmingtonBiz.com
Two brokers with Cape Fear Commercial, one of the area's leading commercial real estate firms, have teamed up with well-known office developers on a project coming to Leland.
Lindsey Hess and Bryce Morrison of Cape Fear Commercial are partnered with Wilmington-based SAMM Properties on The Offices & Shoppes of Waterford, 2040 Olde Regent Way next to the Waterford Harris Teeter, according to an announcement this week.
"We're excited about the new partnership, Cape Fear Commercial being one of the premier commercial real estate agencies in the region, and Bryce and I particularly have a lot of office and retail experience," Hess said Wednesday. "We think we're really well-suited for the project itself, both on the sales and leasing side."
Hess said the developers are preparing to break ground on the project as early as the first quarter of 2023.
The complex will have two, 38,000-square-foot buildings. The first of its three floors will feature high-end retail with an outdoor patio, while the second and third floors will be designed as Class-A office/medical space, according to marketing materials. The buildings also include potential restaurant spaces with room for outdoor seating.
SAMM Properties, helmed by Steve Anderson along with his son, Parker Anderson, will be overseeing the Waterford project, a news release stated. The developers have "a 20-year track record of delivering top quality developments in the Greater Wilmington Area," according to the release.
Their developments include The Offices at Airlie, Bradley Creek Station, Howe Creek Landing, the redevelopment of Bradley Square, 17th Street Medical Park, Anderson Square and The Offices at Mayfaire, comprising six individual multi-story Class A office buildings.
"With strong year-over-year growth in Leland and Brunswick County, The Offices & Shoppes of Waterford is positioned to meet the growing retail and office demand in the greater Leland area," Morrison said in the release.
Hess said Wednesday that the up-and-coming Leland office sector has been focused on medical space in the recent past. "But I think that market is poised to capture some of the overflow from Wilmington."
Read the original story, Cape Fear Commercial Partners With Developers On Leland Project, by Cece Nunn, in the Wilmington Business Journal.