Two-Story Building In The Works For Racine Drive
Dec 10, 2020
Story By: Cece Nunn, posted on WilmingtonBiz.com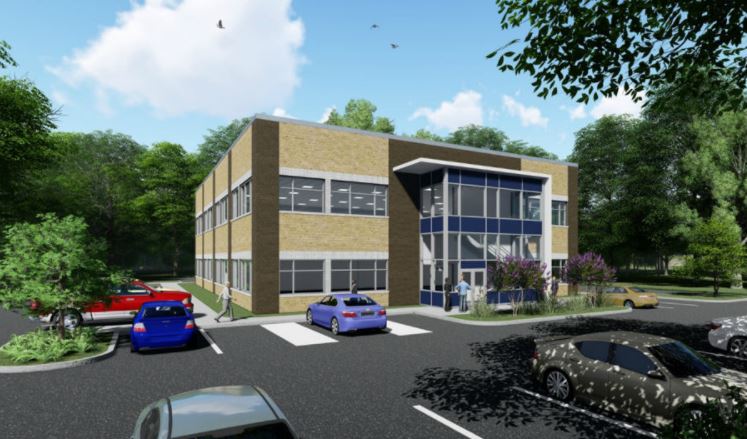 A two-story building that could hold offices is planned on the property at 240 Racine Drive in Wilmington.
Developer Mandi Chappell of Matt Properties said construction on the 16,000-square-foot building could start in the spring.
The site previously belonged to her father, commercial real estate developer Fred Matt, who died in 2011 and who had been the developer of Racine Commons, and 301 and 235 Government Center Drive, as well as other projects in the area.
"We've talked to some therapy centers and different uses, but at this point we are hoping we will lease it up prior or at least partially prior [to construction]," Chappell said Thursday. "What we want now is to have it shovel-ready and we can market it so when somebody comes along, a good fit, we can hit the ground running."
Lindsey Hess of Wilmington-based commercial real estate firm Cape Fear Commercial is the listing agent. Hess said there's "strong demand for Class-A office space in a prime location with the opportunity for the prospective tenant to create a floorplan specific to their needs. 240 Racine also offers ample parking and proximity to retail and restaurants."
She said what also makes 240 Racine attractive is its location in central Wilmington near the University of North Carolina Wilmington with easy access to both the Mayfaire/Landfall area and downtown Wilmington.
"The building will be located near the highly trafficked intersection or Racine Drive and Eastwood Road, adjacent to Racine Commons, which offers restaurants and retail as well the planned Government Center Redevelopment," Hess said.
View the original story on the Greater Wilmington Business Journal's website.