Three Wilmington Restaurants Sold To Raleigh-Based Group
Jan 30, 2019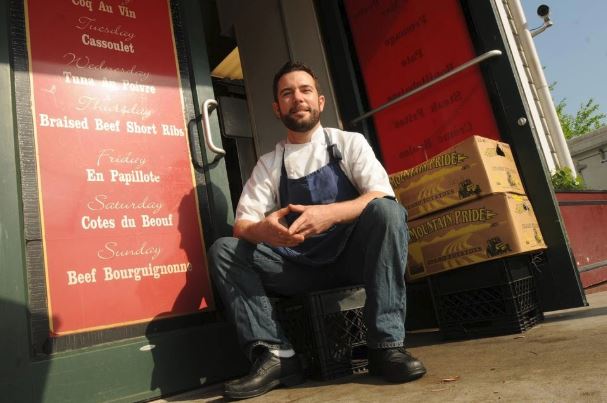 Story by: Allison Ballard, posted on  StarNews Online
Wilmington restaurateur Ash Aziz has finalized the sale of three of his restaurants to the Urban Food Group. The Raleigh-based group purchased Boca Bay Restaurant, Brasserie du Soleil and Osteria Cicchetti from Aziz's Circa Restaurant Group.
He said making the decision to sell wasn't an easy one, but it will allow him time to focus on his remaining restaurants: Pizzeria II Forno, Circa 1922, Junction 421, and a new concept planned for River Place in downtown Wilmington.
"Ash is a truly iconic figure in the Wilmington restaurant scene," said Lindsey Hess, with Cape Fear Commercial, which brokered the deal. "He has spent his life creating spectacular eateries, down to the very last detail. We are thrilled that this transaction frees him up to focus on Circa's other restaurants and do what he does best."
Aziz has been working in restaurants since he was a teenager. Soon after he moved to the Wilmington area in the late 1990s, he began making moves to reshape the local restaurant scene. Long-time locals may remember Prima Restaurant. Circa 1922 and Boca Bay have been in business more than a decade. Only the downtown tapas restaurant Circa will remain in the namesake group.
Since then, Aziz envisioned Boca Bay as a 'beach chalet' and opened Brasserie du Soleil in 2005 as an interpretation of the bustling French style restaurant. Osteria Cicchetti in The Forum proved so popular that Aziz opened a second location of the Italian restaurant, although he ultimately wasn't as pleased with the results. When plans to sell the Monkey Junction location of the restaurant fell through late last year, Aziz instead opened Junction 421 in that space. Pizzeria Il Forno is another relatively new addition for the Circa Restaurant Group. It opened in 2017 at The Pointe at Barclay.
Aziz said the Urban Food Group intends to keep the staff and concept of each restaurant. And the owners have an extensive culinary background and now own similar restaurants.
Urban Food Group owners Stacey and Kevin Jennings operate seven restaurants, including two currently in development, in Raleigh, Charlotte and Denver. The couple's restaurant experience includes stints at Magnolia's and Blossom Cafe in Charleston, and Nana's in Durham.
View the original story on the StarNews website.