Surf City Retail Project Will Soon Open For Business
Feb 13, 2023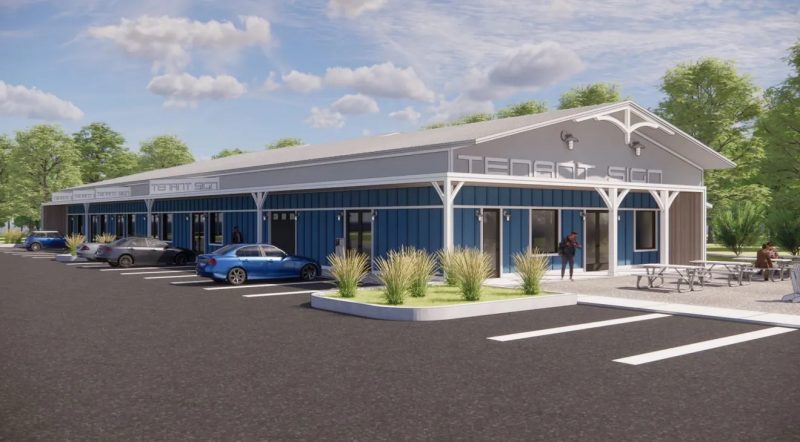 Story by Chase Jordan, posted on StarNewsonline.com
An 11,000-square-foot development in Surf City is nearly ready for action, with an exciting collection of tenants ready to expand the business community in Eastern Pender County. 
The energy efficient and storm-resistant structure, managed by Cape Fear Commercial, is now fully leased, senior vice president Bryce Morrison, Jr. told the StarNews. 
Surf City Brewing Company is slated to set up shop with a taproom and beer garden. Other tenants include Spectrum Paint; a golf simulator business; and an entertainment experience company, Xit Room, that will have participants discovering clues and solving puzzles to find their escape. 
"As we went to market, pre-construction all of the interests came through service-oriented retail and entertainment uses," Morrison told the StarNews. "With the growing population of Surf City, there are more year-round residents. It gives the seasonal vacationers more options on overcast and rainy days when they want to get off the beach." 
Surf City Town Manager Kyle Breuer told the StarNews he's excited to see the growth of the business community in Eastern Pender County. 
"That area seems to continue to attract new businesses, just like all of Surf City," he said. "We're certainly excited for a new opportunity for our residents and people that visit Surf City."
The tenants at the project, located on the Surf City mainland along the N.C. 210 corridor, are currently going through the inspection process with the goal of getting up and running by this summer. 
Read the original story, A new Surf City building is almost ready for business. Who's moving in?, by Chase Jordan in the StarNews.