Serpentarium Building Could Shed Its Past, Become Dental Spa
Jan 17, 2019
Story by: Cece Nunn, posted on WilmingtonBiz.com
A Wilmington dentist has the former Cape Fear Serpentarium building in downtown Wilmington under contract with a potential sale price of $915,000, court records show.
Donald S. Bland's bid for the property, a two-story brick structure built in 2001 at 20 Orange St., got through the New Hanover County Superior Court upset bid period without an upset bid and is now in a due diligence phase expected to last until Feb. 26, said real estate broker Terry Espy, president of MoMentum Companies, who is representing Bland in the transaction.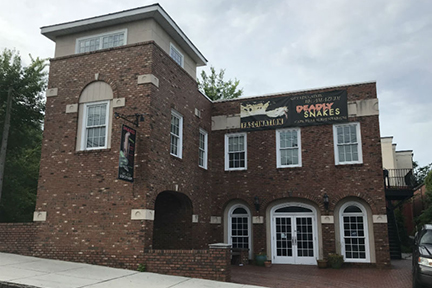 "We're still in investigation mode," Espy said of the potential purchase. "The ultimate goal is spa dental with a downtown full-service day spa."
A dental spa is typically a dental practice that also offers spa-like amenities. Espy said downtown could also use a full-service day spa in part because of its ongoing growth in events and hotel rooms.
Cape Fear Serpentarium owner Dean Ripa was shot and killed in May 2017, and his wife, Regina Ripa, was charged with first-degree murder. Regina Ripa was found not guilty by reason of insanity in October last year and was expected to be transferred to a psychiatric facility, according to news reports at the time.
After Dean Ripa's death, former Cape Fear Serpentarium Director William Beard had hoped to lease the facility and continue operating it as a snake and reptile exhibit. But a petition was filed May 3 last year on behalf of the Ripas' son, Arkin Ripa, to sell the serpentarium building, along with other property that was part of the estate, in a private sale.
A report of the potential purchase by Bland was filed in New Hanover County Superior Court on Dec. 14, with an upset bid date of Dec. 27.
Bland currently has an office at 206 Dock St. in Wilmington, according to his Wilmington Sedation Dentistry website.
Will Leonard of Cape Fear Commercial listed the property, and attorney Lawrence Craige acted as guardian of the estate for Arkin Ripa, according to court documents.
View the original story on the Greater Wilmington Business Journal's website.