Our Property Management Values: Elite Experience And Trusted Vendor Relationships
Aug 2, 2022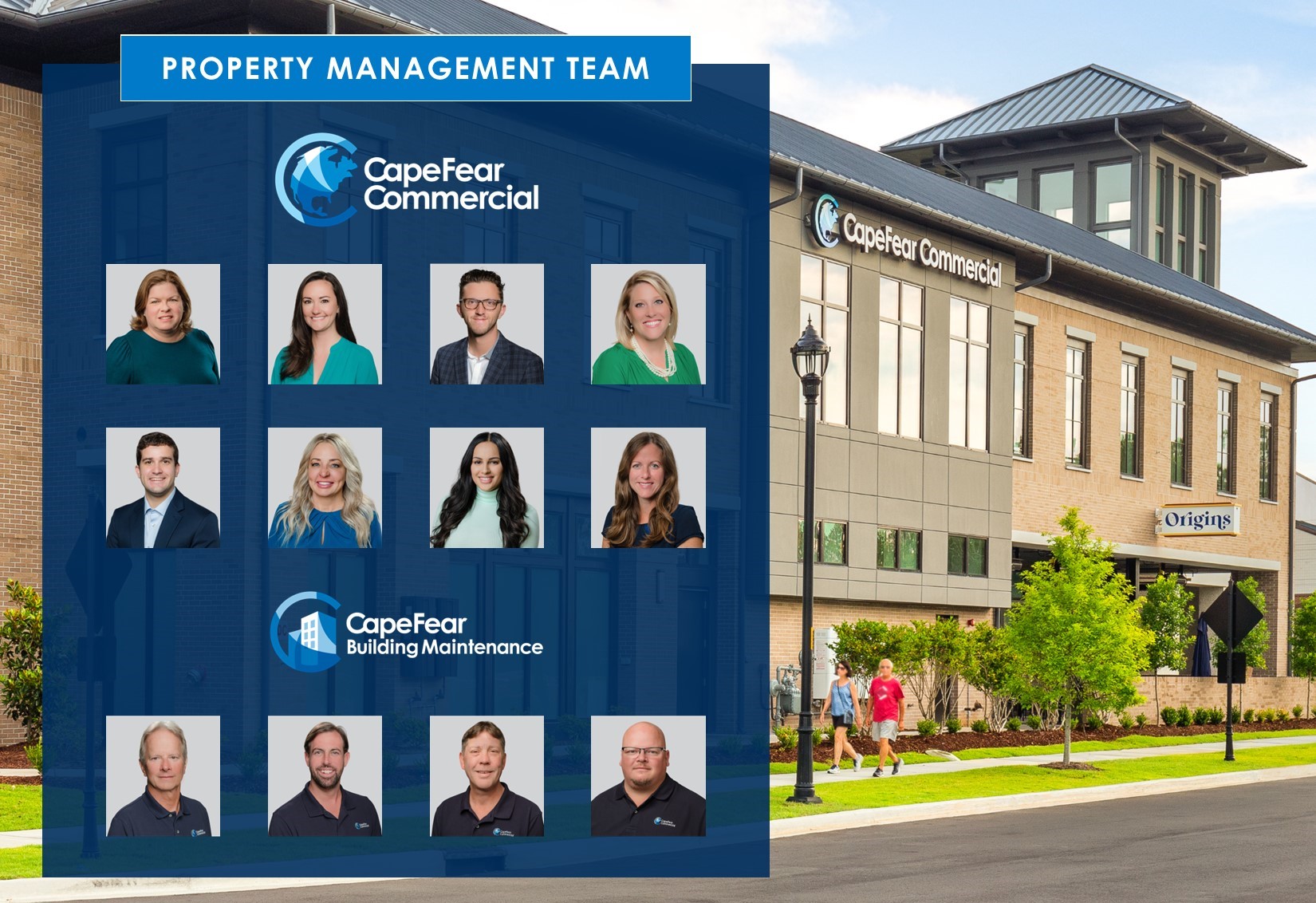 In the real estate world, nothing is more important than having a dedicated team in your corner that will go the extra mile to take care of your assets. 
The Cape Fear Commercial Property Management team, including the building maintenance division, Cape Fear Building Maintenance, consists of a dozen members with decades of experience working in the nation's largest metropolitan markets, and in addition, a network of loyal vendors on standby to tackle every emergency you might face as a property owner. For oversight of routine capital improvements, intensive storm-prep work or anything else, Cape Fear Commercial's long track record of devoted service has positioned us as a leading property management provider in the Wilmington region and beyond. 
It's too late to start making preparations once disaster has already struck: The plan needs to be in place, or else a stressful situation can unnecessarily turn damaging. Our elite vendors are on call with us 24/7 to serve each client's needs across our 3-million-square-foot portfolio; without a wide array of vendors on your side, ready for action at a moment's notice, preparing for the unexpected will be far more difficult.
"A proactive property manager has a list of reliable vendors they can call any day or night to assist with a crisis," said CFC Property Management Director Karrie Westphal. "If you have a water heater that bursts, or if a storm forms off the coast, we have those crucial relationships already in place that allow us to protect our client's assets."
At Cape Fear Commercial, our property management team analyzes the advantages that our vendors can provide to us, and we've formed a trustworthy team to assist us in our shared mission. The vendors we currently partner with at Cape Fear Commercial and Cape Fear Building Maintenance have stepped up many times to assist with issues outside their contract scope. We see this the most during storm preparations: janitorial vendors helping to button down a property by securing exterior doors and dumpster corrals, and removing patio furniture or exterior trashcans; roofing vendors helping strap down HVAC equipment; landscapers rallying for pond cleanups and trash removal after a storm. With these relationships, Cape Fear Commercial is prepared to serve your property management needs at all times, especially in a crisis.
"Making your vendors your partners gives them a sense of pride in the property and a willingness to jump in and do what needs to be done," Westphal said. "There is nothing more valuable than that."