Origins Food And Drink Brings Fine Dining To Autumn Hall
Jun 8, 2022
Story by: Lynda Van Kuren, posted on WilmingtonBiz.com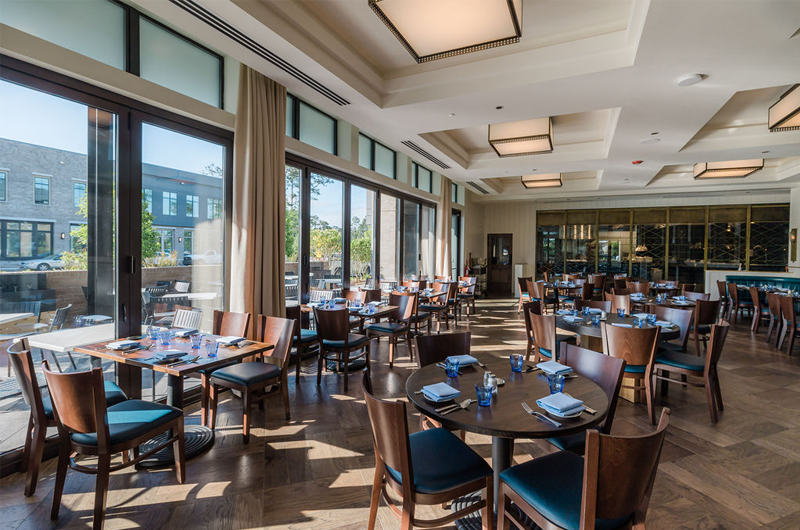 Local restaurateur Ash Aziz recently opened, Origins Food and Drink in Autumn Hall. Aziz's 22nd restaurant in 24 years offers modern American food with a unique twist.
"The people of this city have high expectations for their dining experience. The bar has been raised," said Aziz. "Restaurants here must find a niche in order to be successful, and I'm excited to create another niche in Origins."
The menu, created by executive chef Mark Piscitello, includes appetizers, a raw bar, salads, butcher block, fresh pasta, seafood, and sides. Piscitello's signature pasta dishes include the pappardelle, a blend of sugo, ragu of pork and veal, and parmesan reggiano and the tagliatelle, a mix of shrimp, local mushrooms, and seafood brodo.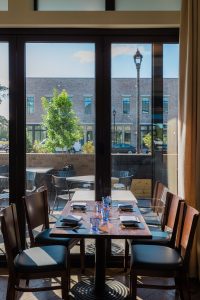 Equally intriguing are the restaurant's fish dishes. The poached halibut is served with sunchoke puree, beech mushrooms, citrus emulsion and asparagus; the seared scallops are accompanied with spaetzle, parsnip puree and pickled apples. Meat lovers can choose from four filets, New York strip and ribeye steaks featuring a variety of sauces. Sides include pomme pave and candied carrots — and a sommelier will be on hand to help patrons choose the perfect wine for their meal.
Origins opened in mid-May with a fundraiser for NourishNC, a local non-profit that provides food for undernourished children in New Hanover County. The fundraiser was organized in partnership with Cape Fear Commercial, which recently moved into its new offices directly above Origins at Autumn Hall. The $50,000 raised at the restaurant's debut will help NourishNC stock its shelves during the summer.
The firm's new offices, Starbucks and Origins are among the newest tenants in the expansion of Autumn Hall on Eastwood Road. Currently, Origins Food and Drink is open Tuesday through Sunday from 5 p.m. to 10 p.m. for dinner. However, in the future Aziz plans to open the restaurant seven days a week, and it will also serve lunch and brunches.
View the original story by Lynda Van Kuren in the Wilmington Business Journal. For more information about Origins and Autumn Hall, read this story from Cape Fear Commercial. Check the Origins menu and announcements at the restaurant's Facebook Page; and find ways to get involved with Nourish NC at their Website.