Fundraiser At Ash Aziz's Newest Restaurant Raises Over $50,000 For NourishNC
May 13, 2022
Origins Food and Drink, the newest restaurant from local restaurateur Ash Aziz, in Autumn Hall, opened its doors the night before its scheduled grand opening for a fundraiser that raised just over $50,000 in support of NourishNC.
Cape Fear Commercial, one of the area's leading commercial real estate firms, was proud to collaborate with Aziz in bringing to life his latest vision: a coastal and elegant dining experience set to serve modern American fare.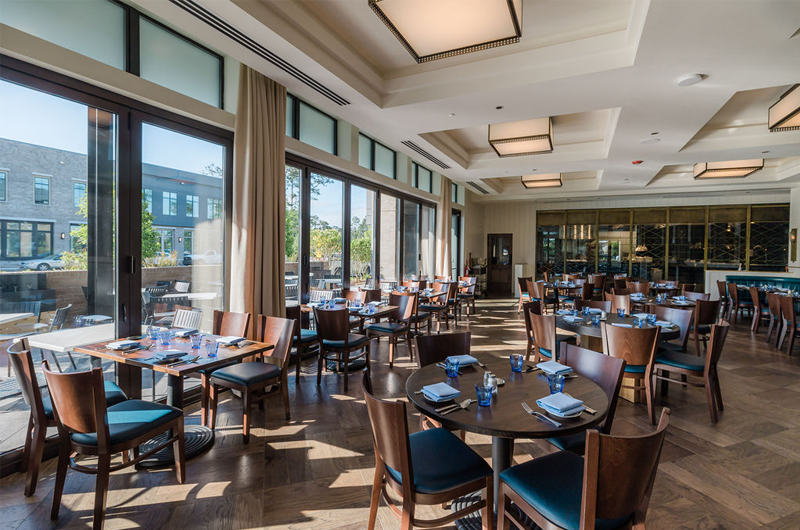 Thursday evening at Origins, Cape Fear Commercial partnered with NourishNC, a local nonprofit dedicated to providing food for undernourished children in New Hanover County. Wilmington Mayor Bill Saffo and New Hanover & Pender County District Attorney Ben David delivered remarks about the on-the-ground work NourishNC undertakes in the fight against child hunger. 
"What NourishNC accomplished during the pandemic, and what they did during Hurricane Florence, was truly a triumph of ingenuity in trying times," said District Attorney Ben David. 
"Their work is invaluable to our city," added Mayor Bill Saffo. "NourishNC has been supporting our children for years, and we need to show our support to them."
NourishNC recently completed a $2.1 million capital campaign that funded the construction of a 12,000-square-foot facility at 3606 Market Street. The custom-designed facility, which opened this past week, quadrupled the nonprofit's storage capacity for fresh and frozen food, and doubled its capacity for non-perishable foods.
"This new building is a game-changer," said NourishNC Executive Director Steve McCrossan. "It's allowed us to open the Market on Market — or 'The MoM,' as we call it — where families will be able to find the foods that are right for them at no cost. This work is sorely needed during the summer months, when students lose their access to free and reduced lunches at school."
The funds raised Thursday night will help NourishNC stock its shelves during the summer as it continues to serve undernourished children and families in the region. Through the Backpack Program, designed specifically for K-5 students, NourishNC discreetly offers more than 650 backpacks per week — stocked with eight healthy meals and snacks for the weekend — to students at schools in the area.
"While getting to know the team at NourishNC, they've made it clear how serious a problem child hunger is in our region. And they've proven that their work is making a difference," said Cape Fear Commercial Co-Founder Brian Eckel. "Celebrating the opening of Ash's newest restaurant was the perfect chance to show support for their mission."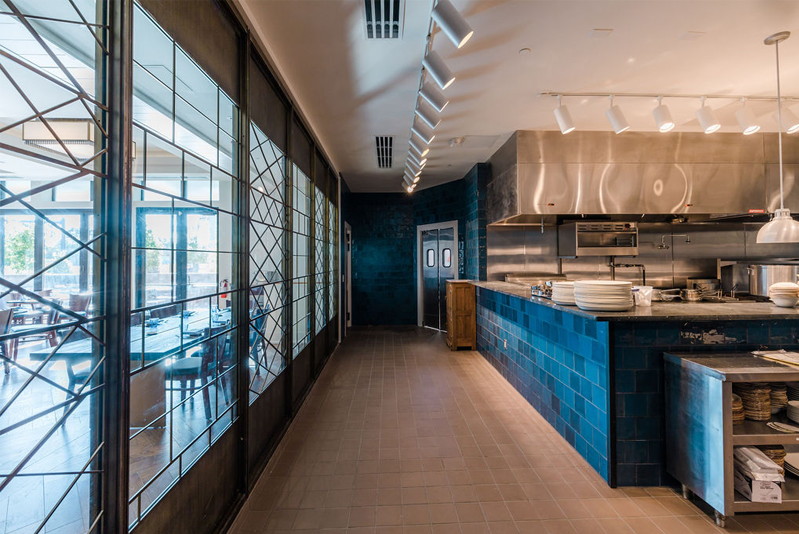 The opening of Origins Friday evening marks a milestone in the evolution of Autumn Hall: a 236-acre master-planned community off Eastwood Road that has been cultivated for over a decade by Cape Fear Commercial and the Autumn Hall development team. The design of Autumn Hall emphasizes the natural features — woodland trails, tidal headwaters, and an eight-acre lake — that make Wilmington unique. Sprawling laurel oaks shelter the scenic neighborhoods, while one-of-a-kind establishments like Origins draw in locals and visitors alike. 
Since opening the Wrightsville Beach restaurant Rialto in 1998, Aziz embarked on a career that has spanned 22 restaurants in 24 years, during which he permanently elevated the local dining scene. Cape Fear Commercial brokered the sale of three of his establishments in 2019, but after a brief retirement, Aziz returned to action to make his concept for Origins a reality.
"The people of this city have high expectations for their dining experience. The bar has been raised," said Aziz. "Restaurants here must find a niche in order to be successful, and I'm excited to create another niche in Origins." 
Read more about Origins Food and Drink in Port City Daily's recap of the fundraiser, and in Shea Carver's profile of Ash Aziz, 22 restaurants in 24 years. For more information on Autumn Hall, read Autumn Hall's Next Phase Emerges by Cece Nunn in the Greater Wilmington Business Journal. And to learn more about NourishNC and its game-changing work in the fight against child hunger, read this recent story from WECT — NourishNC opens new, larger facility — and find ways to get involved at their website: https://nourishnc.org.