NEWS RELEASE: Cape Fear Commercial Receives CREW's 2020 Impact Award
Feb 27, 2020
Wilmington, N.C. – February 27, 2020 – Cape Fear Commercial (CFC) is pleased to announce that it has been awarded Cape Fear Commercial Real Estate Women's (CREW) Impact Award.
Firm Partners Brian Eckel and Vin Wells received the award on behalf of Cape Fear Commercial at CREW's 2020 Awards of Excellence event, which was held today at the Wilmington Convention Center.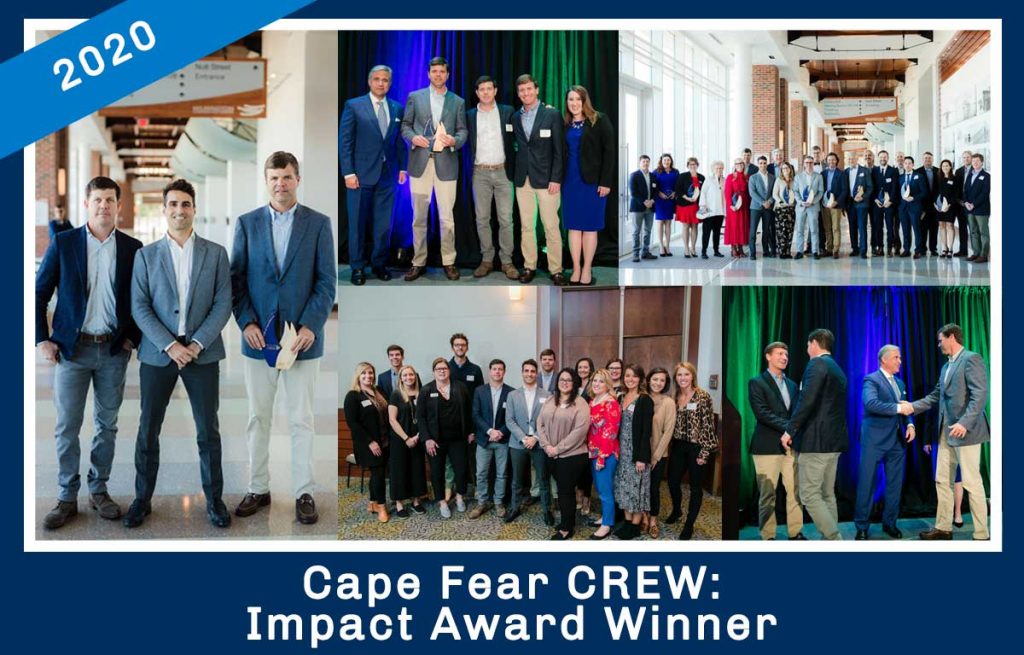 According to a CREW news release, the organization's annual awards focus on the Cape Fear region's rapidly growing commercial real estate sector and recognize both excellence and leaderships within the industry.
Cape Fear Commercial's nomination for the award read as follows:
Founded in 2001 by Wilmington natives Brian Eckel and Vin Wells, Cape Fear Commercial specializes in providing targeted brokerage, property management and development services. In January 2017, Paul Loukas stepped into the role of broker in charge, joining Eckel and Wells in Cape Fear Commercial's leadership and oversight. An equal opportunity employer, Cape Fear Commercial boasts a team of 27, with a nearly 50/50 gender mix. The company encourages involvement in the local community and volunteering is an important aspect of that commitment. Members of the firm serve on various business and community boards. Just recently, the firm participated in an 'all-hands' Habitat Build Day. Employees are also encouraged to support causes they are passionate about both during and after work hours. In 2015, Cape Fear Commercial partnered with GHK Development Inc. to form GHK Cape Fear Development (GHKCFD). A driving principle for all development projects is to create value that benefits the surrounding community. Since the firm's inception, the company has completed brokerage deals in excess of $1.5 billion and more than $500 million in development projects, in addition to managing a rapidly increasing management portfolio of 3 million+ square feet. Members of Cape Fear Commercial consistently challenge and inspire one another while working collaboratively in a results-driven manner to not only deliver innovative real estate solutions, but also leave a lasting impact on the community.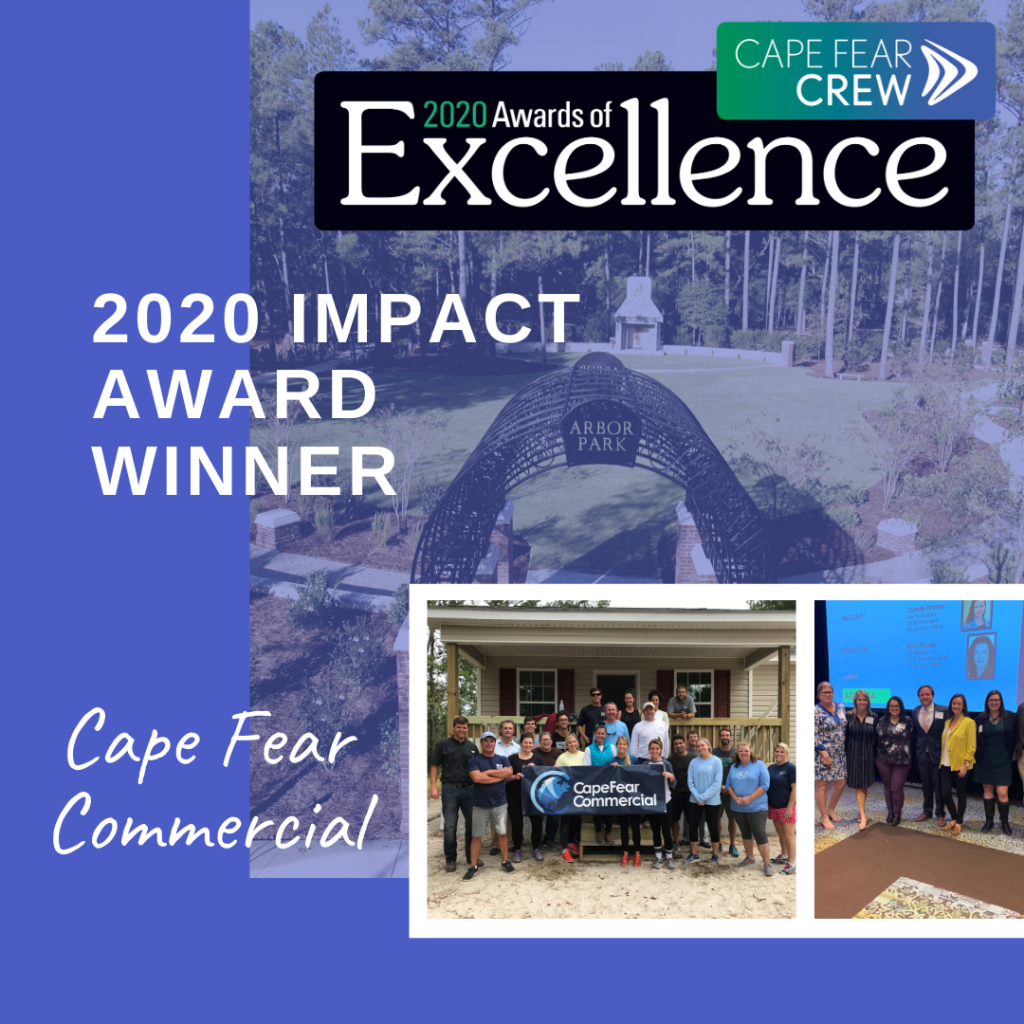 To learn more about event and other award recipients, check out the awards page of Cape Fear CREW's website. Additional information can also be found in this story by Cece Nunn on the Greater Wilmington Business Journal's website.
About Cape Fear Commercial
Based in Wilmington, North Carolina, Cape Fear Commercial LLC, is a boutique commercial real estate firm that provides targeted brokerage, property management and development services. The firm helps owners, users, developers and investors to successfully navigate the real estate market and is consistently recognized as an industry leader for the unique perspective it brings to every project. For more information, visit www.capefearcommercial.com.