NEWS RELEASE: Brian Eckel Named To WilmingtonBiz 100: Influencer List
Dec 17, 2019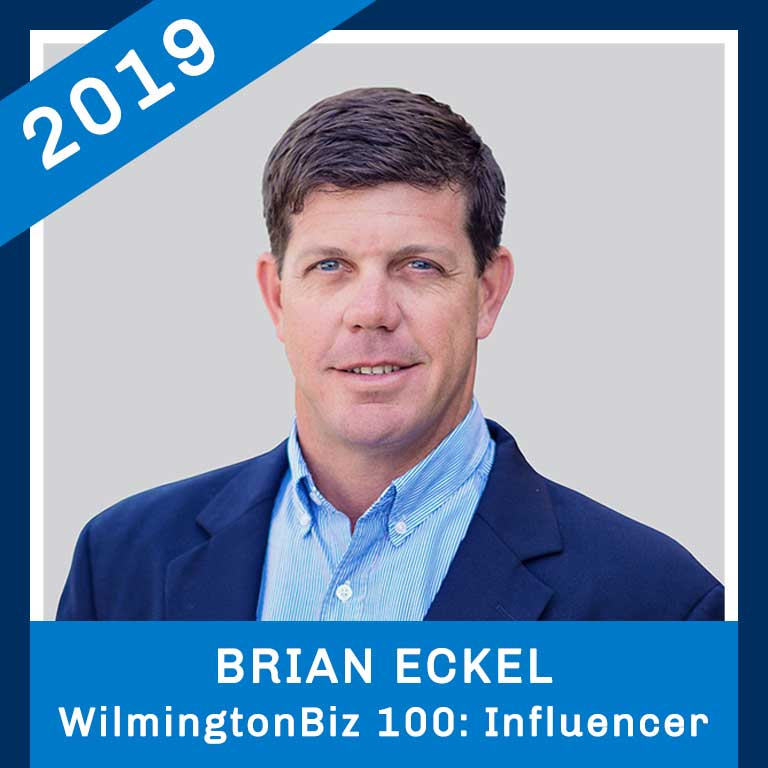 Wilmington, N.C. – December 17, 2019 – Cape Fear Commercial (CFC) is pleased to announce the naming of Partner Brian Eckel to the WilmingtonBiz 100: Influencer list.
Eckel co-founded Cape Fear Commercial along with Vin Wells in 2001. Ever since, he has played a pivotal role in commercial real estate, development and the local business community.
Over the past 18 years, Cape Fear Commercial has completed $1.5 billion in sales and developed $250 million in commercial real estate. The firm also manages a portfolio of more than 3 million square feet of commercial space.
Brian has served as chairman of the Business Alliance for a Sound Economy (BASE). Currently, he serves on the New Hanover Regional Medical Center (NHRMC) Board of Trustees and is a member of the Partnership Advisory Group evaluating the future of the hospital. Additionally, Eckel is on the boards of BASE, the Wilmington-Cape Fear Home Builders Association and the Wilmington Chamber.
To learn more about Eckel and the other influencers, visit the Greater Wilmington Business Journal's website.
About Cape Fear Commercial
Based in Wilmington, North Carolina, Cape Fear Commercial LLC, is a boutique commercial real estate firm that provides targeted brokerage, property management and development services. The firm helps owners, users, developers and investors to successfully navigate the real estate market and is consistently recognized as an industry leader for the unique perspective it brings to every project. For more information, visit www.capefearcommercial.com.