Lindsey Hess Stabilizes Office Building After Pandemic-Era Exits
Oct 26, 2023
With the aftereffects of covid still impacting the office market nationwide, Lindsey Hess of Cape Fear Commercial recently showed how creative solutions can benefit businesses that are rethinking their office needs in Wilmington.
Lindsey brokered lease transactions at 301 Government Center Drive in Wilmington, where two large tenants had previously had their employees working remote during the pandemic. Both tenants decided not to return staff to the office this year. While the pandemic caused disruptions in the need for large spaces across the country, Lindsey worked to meet the needs of both existing tenants, while finding new, growing companies to fill the vacancies at 301 Government Center Drive.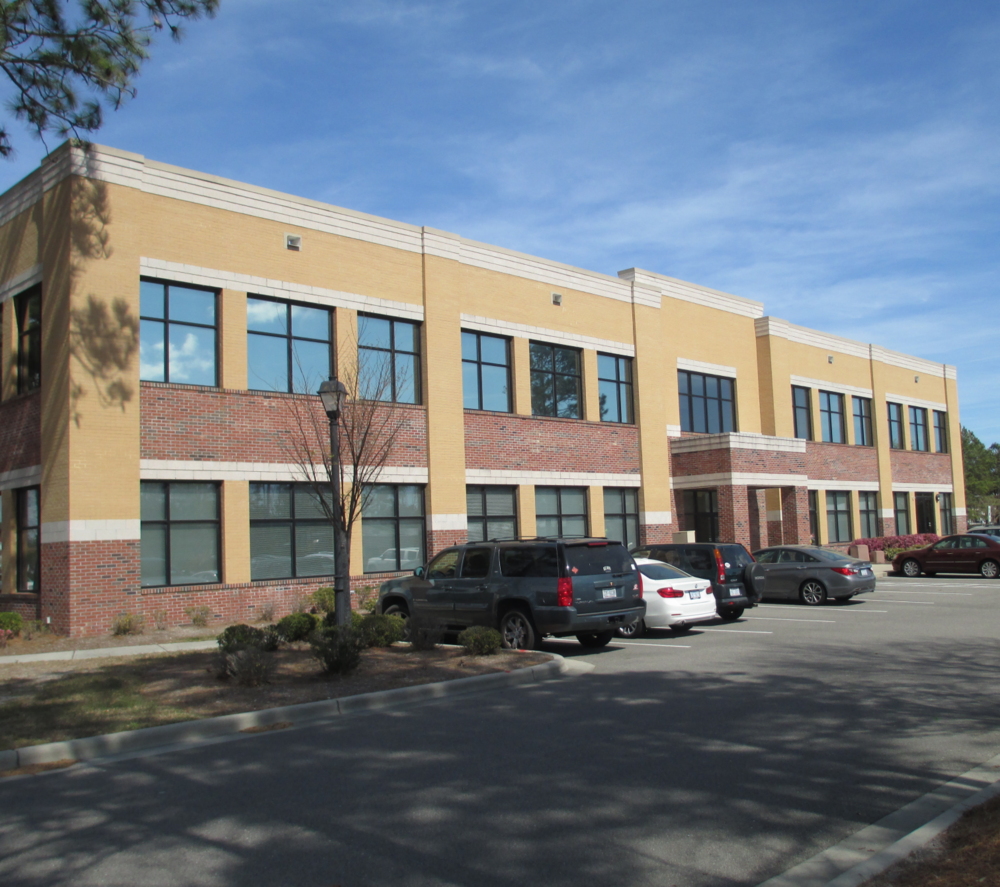 "The Wilmington office market has stayed strong even as some large companies have been rethinking their office needs after the pandemic," Lindsey said. "Class-A office space in prime locations is leasing well in Wilmington, and there's a high level of interest across diverse industries for these spaces that became vacant in 2020."
Verint Systems Inc., which stopped bringing employees into the office in 2020, was leasing 7,554 square feet on the second floor of the building. In 2021, Verint subleased their space to Blue Mind Coworking, a young company in Wilmington that offers coworking space, dedicated desks and private offices for rent to professionals in the city. Lindsey negotiated a buyout with Verint, and achieved a long-term lease with Blue Mind Coworking in the space that began in August 2023. The deal established an ideal environment for Blue Mind Coworking to continue to grow, while providing an easy exit for Verint at 301 Government Center Drive.
The entire first floor of the building was previously entirely occupied by Syneos Health, which had a lease for 15,600 square feet and completed a full renovation of the space in 2019. Like Verint, Syneos sent employees home during covid and decided not to return staff to the office since that time. In late July of this year, Syneos asked Lindsey and Cape Fear Commercial to directly re-lease the space with the intention of negotiating a termination with Syneos once that was complete. Through Lindsey's work, she was able to identify a potential tenant that would be ideal for the space — Summit Logistics — and she negotiated a lease that began in September, with Summit starting to occupy the first floor on October 1. Summit was represented by Robert Dunn of the Stump Corporation.
Simultaneously, Lindsey negotiated a termination of the lease with Syneos to release them from their remaining obligation at 301 Government Center Drive. Lindsey's client, Market Place Group, LLC, benefitted from all sides of these transactions and is well positioned with quality leases.
"On behalf of Market Place Group, we are very appreciative of Lindsey's efforts to maintain the stability of our asset, making sure our building stays not only fully leased but fully occupied post pandemic," said Keith Beatty of Market Place Group, LLC
"The team at Cape Fear Commercial continues to deliver on our behalf and we are excited to welcome our new tenants at 301 Government Center Drive," said Mandi M. Chappell of Market Place Group, LLC.