In Wrightsville Beach, Office Building Sells For $1.3M
Aug 19, 2019
Story by: Cece Nunn, posted on WilmintonBiz.com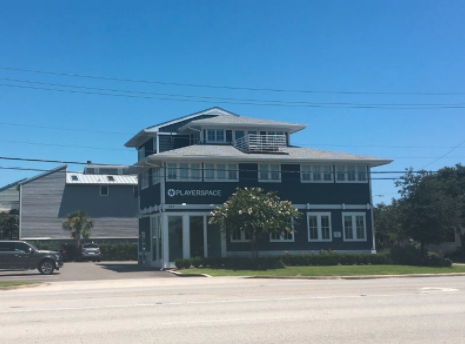 An office building at 527 Causeway Drive in Wrightsville Beach sold for $1.3 million, according to a deed recorded Aug. 15.
Previously owned by MegaCorp Logistics, the building was purchased Aug. 14 as an investment by Wilmington endocrinologist Ghobad Azizi.
PlayerSpace, a sports management software company, occupies the 4,400-square-foot structure after leasing the space and moving there recently to accommodate the 15-employee firm's growth.
Having a tenant occupy the entire building "made it an attractive investment for Dr. Azizi," said Spruill Thompson, senior vice president of Wilmington-based commercial real estate firm Cape Fear Commercial.
Thompson represented MegaCorp Logistics in the sale, while Eian Lundy of Carolina Commercial Investment Properties represented Sonogenic Holdings LLC, the entity managed by Azizi that now owns the building.
Matt Propst, CFO of MegaCorp Logistics, said that at one time, the Wrightsville Beach office served as supplemental space to the company's location at 7040 Wrightsville Ave.
The firm made a lot of improvements to 527 Causeway Drive.
"We were planning on staying there for a while, but we just grew at a pace where we outgrew the building. We were shifting desks in corners," Propst said.
Now 7040 Wrightsville Ave. is for sale after MegaCorp moved into its new headquarters, 1011 and 1013 Ashes Drive, during the spring.
"We're going to reinvest the money back into our company or our new building," Propst said, of the proceeds from the sale of Causeway Drive.
The 7040 Wrightsville Ave. office building, also listed by Thompson, is 17,000 square feet and has a listing price of $3.9 million, according to the N.C. Commercial Multiple Listing Service.
"We've got several folks that are looking at the Wrightsville Avenue building right now," Thompson said.
View the original story on Greater Wilmington Business Journal's website.