NEWS RELEASE: Cape Fear Commercial Brokers Sale Of Smithville Crossing
Jul 27, 2017
Wilmington, N.C. – July 27, 2017 – Commercial real estate firm Cape Fear Commercial today announced that it has closed on the sale of Smithville Crossing. The retail and medical center, which is located at 1513-17 N. Howe St. in Southport and borders the city's historic downtown waterfront district, sold for $2.9 million on Wednesday.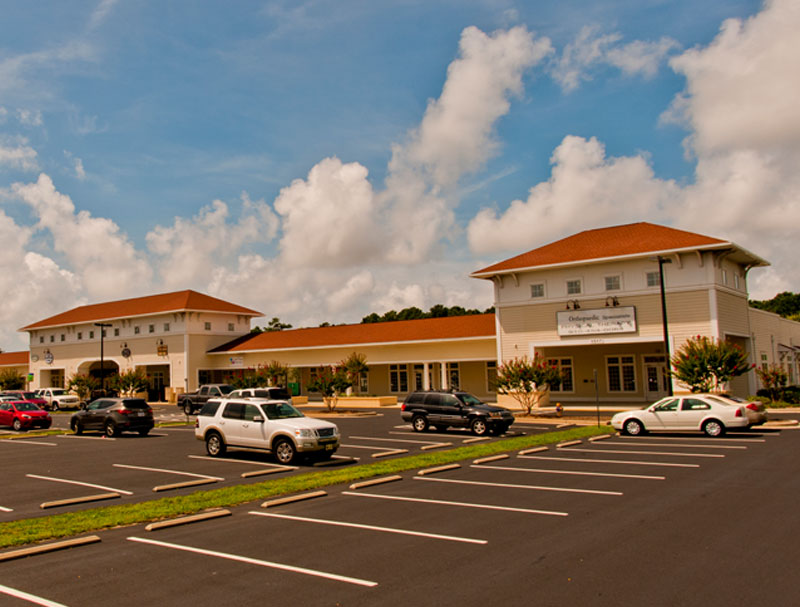 Bryce Morrison represented the buyer, SMVL LLC, in the purchase of the investment property. Paul Loukas, CCIM, of Cape Fear Commercial represented the seller, RL BB ACQ II-NC SVC, LLC.
"We recognized Southport as an aggressively growing market both residentially and commercially, and Smithville Crossing offered a tremendous value add opportunity for the investor client to maximize his returns," said Bryce Morrison.
Morrison added, "Given the location of Smithville Crossing within the Southport market, we were confident that the investment in this property and in the market in general would offer long term stability and growth for our client."
Smithville Crossing is a 55,102-square-foot retail and medical office center that features 23 condominium units. The transaction included 21 of the 23 units, totaling approximately 41,300 square feet. Tenants of the property include EmergeOrtho, Novant Health and Lindley Habilitation Services among others.
About Cape Fear Commercial
Based in Wilmington, North Carolina, Cape Fear Commercial, LLC is a boutique commercial real estate firm that provides targeted brokerage, property management and development services. Since 2001, the firm has helped owners, users, developers and investors to successfully navigate the real estate market. For more information, visit www.capefearcommercial.com.