WilmingtonBiz Talk: Local Commercial Real Estate
Mar 25, 2021
Story by: Cece Nunn, posted on WilmingtonBiz.com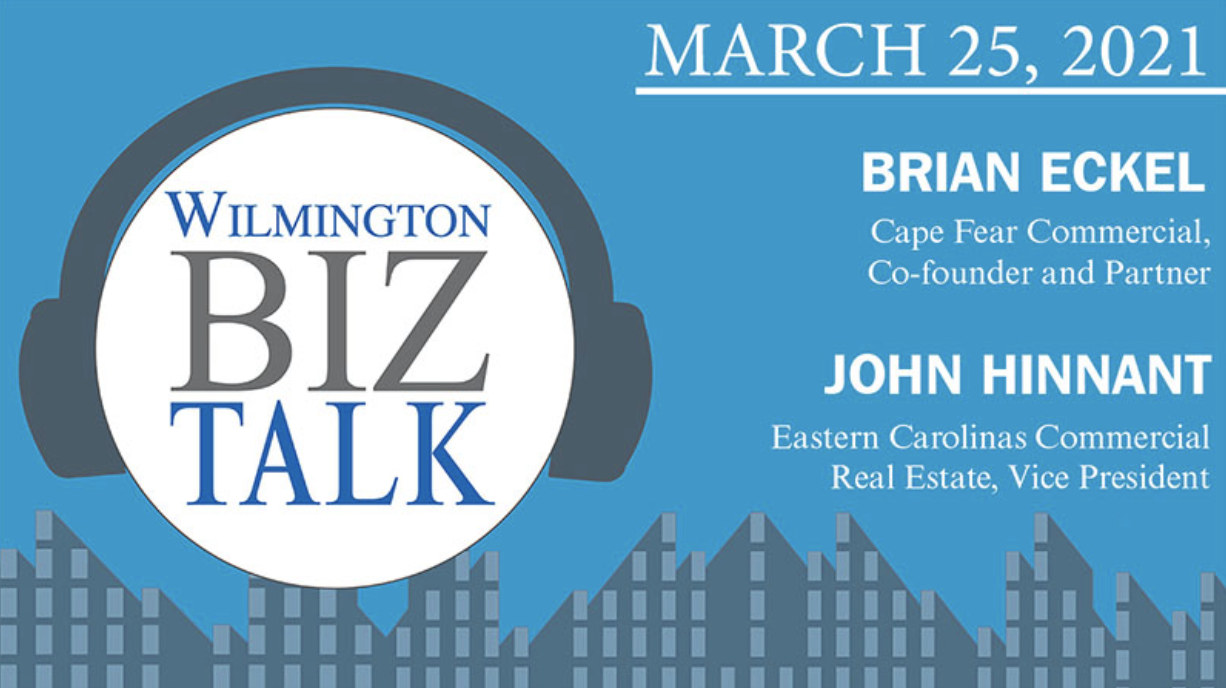 On Thursday's broadcast of WilmingtonBiz Talk, two local commercial real estate brokers said the industry had a surprisingly good year despite the pandemic that hit home a little more than a year ago.
John Hinnant, vice president of Eastern Carolinas Commercial Real Estate, and Brian Eckel, co-founder of and partner in Cape Fear Commercial and its development arm, GHK Cape Fear Development, discussed how the office, retail and industrial sectors have been faring and how they're doing today.
They also talked about the ongoing demand for multifamily construction and the reaction to New Hanover County's latest tax assessments, which included commercial real estate and resulted in higher valuations.
Other questions addressed:
What will become of office space as some workers return and others don't?
Will shopping center vacancies caused by failed retailers ever fill up?
And why are industrial properties so sought-after these days?
To find out the answers, view the video. Also listen to this and future weekly WilmingtonBiz Talk discussions on the Business Journal's new podcast, available on Apple Podcasts, Spotify and Stitcher.
View the original story on the Greater Wilmington Business Journal's website.