Update: The Latest Developments In Autumn Hall's Next Phase
Feb 27, 2020
Story by: Cece Nunn, posted on WilmingtonBiz.com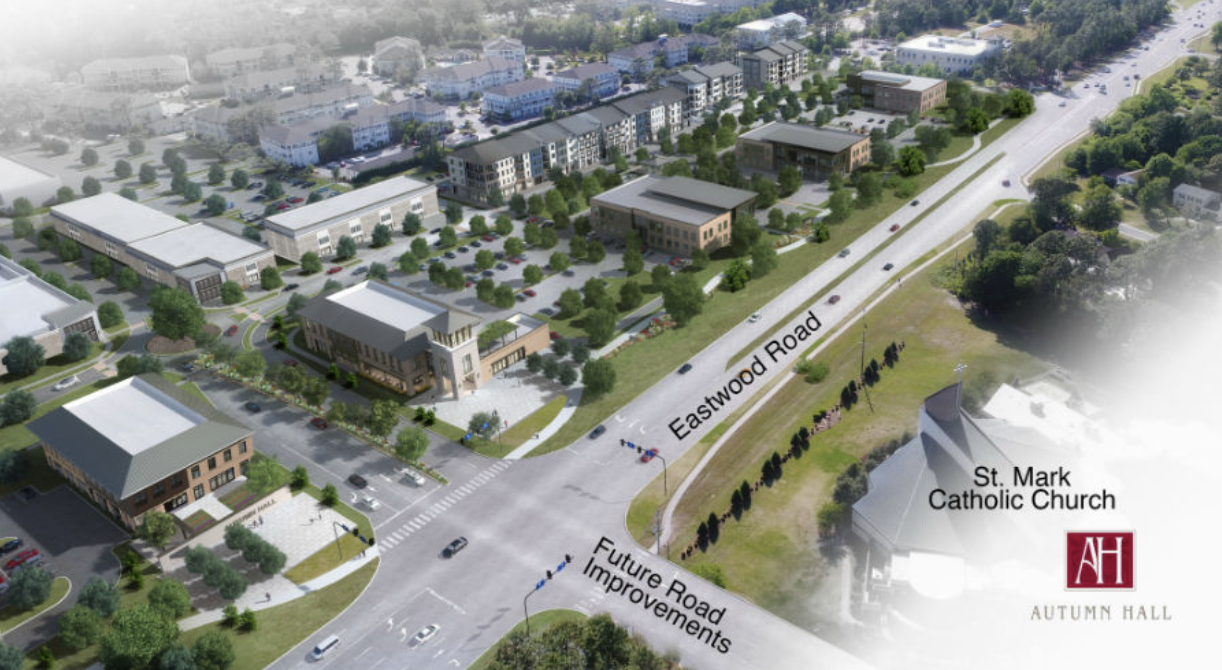 The next phase of Autumn Hall, a master planned community on Eastwood Road, is progressing with site work that began this week and plans for a proposed bank and office building recently submitted to the city of Wilmington.
The developers have not yet announced which bank is expected to occupy space in the two-story, 27,500-square-foot building at 1202 Eastwood Road. The site plans say the bank area will be 3,474 square feet.
The next phase of Autumn Hall is expected to include high-end retail, a 150-room hotel, conference center, restaurants, offices and apartments. Developers announced some of the plans last year, and more announcements are expected this year.
"We have some very exciting news coming up," said Raiford Trask III of Trask Land Co.
Developers of the project include Cape Fear Commercial and Trask Land Co. Mike Brown with Cape Fear Commercial is running point on the project for our team, said Brian Eckel of Cape Fear Commercial.
Thomas Construction Group will be working on the first buildings at Autumn Hall, which will be located at the intersection of Autumn Hall Drive and Eastwood Road, Eckel said in an email Thursday. "The buildings are a total of 45,382 square feet of mixed-use space that are 77% pre-leased and will deliver Q4 2020."
Eckel added, "We will be releasing more information in the next 45 days."
View the original story on the Wilmington Business Journal's website.