Update: Negotiations Begin For Major Redevelopment Project
Jun 9, 2021
Story by: Cece Nunn, posted on  WilmingtonBiz.com
The potential redevelopment of the New Hanover County Government Center is moving forward with the beginning of a negotiation process approved Tuesday by county officials.
The county board of commissioners voted Tuesday to proceed with a development team made up of Wilmington-based GHK Cape Fear Development and FD Stonewater, which was the county staff's recommendation.
The project could turn the government center, which includes 15 acres at 230 Government Center Drive off South College Road in Wilmington, into a mixed-use development that includes government offices and private commercial and residential space.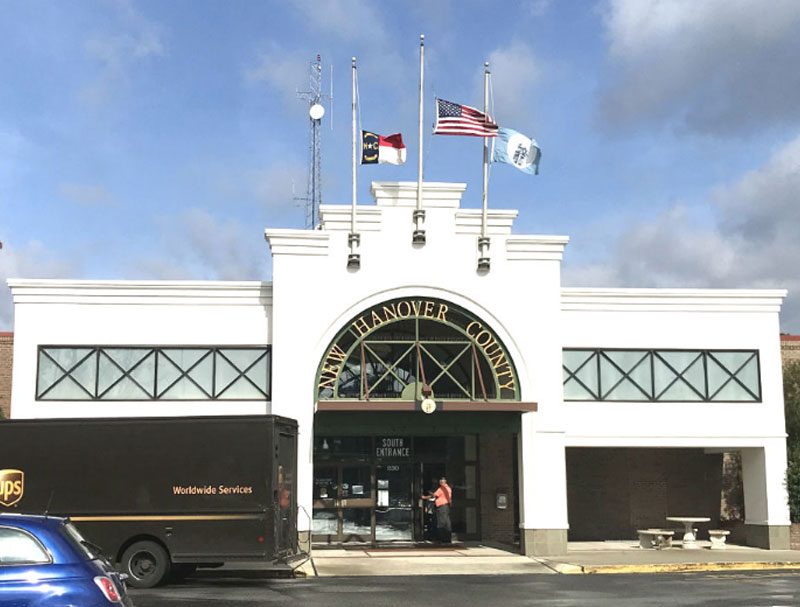 "We are honored to be selected by NHC as the preferred developer for the redevelopment of Government Center Drive," said Brian Eckel, of GHK Cape Fear Development and Wilmington-based commercial real estate firm   Cape Fear Commercial, in an email Wednesday. "We have assembled an extremely talented team with extensive Public Private Partnership Experience, including FD Stonewater who has over $800 million of government build-to-suit development experience."
Eckel added, "It is an exciting project and we look forward to working side by side with the county to deliver a solution that meets the county's needs for the future."
Commissioner Rob Zapple at the commissioners' meeting Tuesday asked about the possibility of the county purchasing parcels at the government center that are not owned by the county, including bowling complex Ten Pin Alley and Cheetah, an adult entertainment club at 143 S. College Road.
The question of the Cheetah club, which tax records say is owned by New Hanover Golf & Travel LLC, was not addressed.
Of the bowling alley, Eckel said Wednesday, "We have been working closely with the Grago Family, who are the owners of Ten Pin Alley. Their business is thriving and we believe we can create a mutually beneficial plan that works for everyone."
There are a lot of pre-development issues to work out and discuss between the development team and county officials before the term of the MOU ends June 1.
"We're going to work with them to determine strategic goals, objectives and uses for the site, do a needs assessment and a space program development, do a feasibility study to determine the most viable option regarding our existing EOC [Emergency Operations Center] and 911 center, whether we want to rebuild or add on and renovate," said Sara Warmuth, director of property management for New Hanover County, during a media briefing last week.
Warmuth added, "We're going to develop a framework for property ownership so that will answer questions about how the property will be subdivided, who will own what, what may be leased, and then the funding structure that goes along with that and some design work," she said.
Warmuth said the board will likely be updated around June or July, and if negotiations are successful, it's possible officials would schedule a public hearing and look for board approval of a developer's agreement.
If negotiations aren't successful with the Cape Fear team, county officials could move on to the other firm that was vying for the redevelopment project, Chicago-based Vermilion Campbell.
View the original story on the Greater Wilmington Business Journal's website.