Three Landmark Properties Sell In And Near Wrightsville Beach
Dec 22, 2017
Wilmington-based Cape Fear Commercial has closed on the sale of three landmark properties in and near Wrightsville Beach, the company announced Thursday.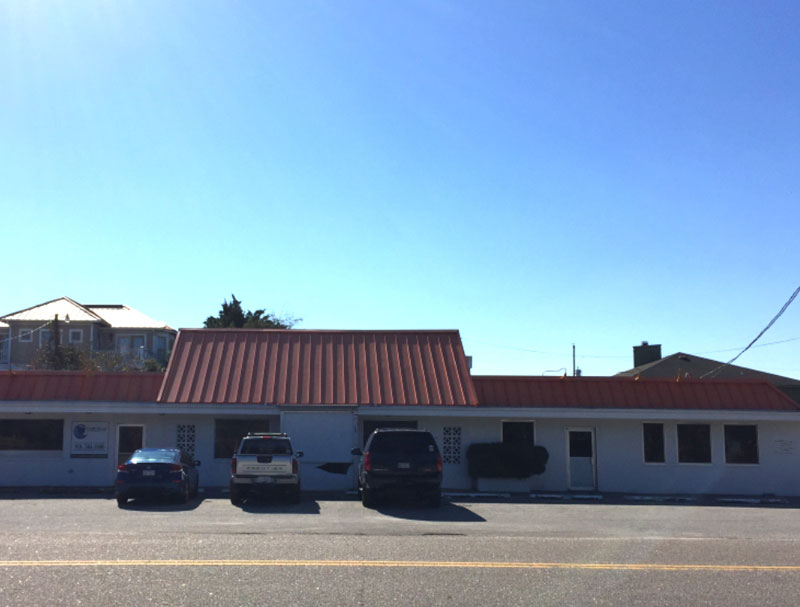 On Wednesday, Poe's Tavern purchased 212 and 216 Causeway Drive in Wrightsville Beach, a news release said. The existing Poe's Tavern and former Middle of the Island (MOI) Restaurant properties sold for a combined $2.15 million.
Cape Fear Commercial Partner Brian Eckel represented the seller in the transaction, and Patrick Riley, also of Cape Fear Commercial, represented the buyer, the release said.
"We worked closely with the town of Wrightsville Beach to get approval for the demolition of the old MOI," Riley said in the release. "Removal of the former restaurant will help to accommodate more parking for exclusive use by Poe's, which in turn should alleviate parking issues during the busy summer months and provide easier access for patrons of the establishment."
Eckel said in the release, "The closing is a little bitter sweet. Although the Middle of the Island building was past the point of return and completely functionally obsolete, it is still sad to lose a landmark like the MOI. Fortunately, Poe's ownership is committed to quality and always looking to improve the customer experience. They've been a great addition to the Wrightsville Beach community."
In late November, Cape Fear Commercial completed a quick $1.225 million sale of 2012 Eastwood Road, formerly Kefi and then The Pub at Sweet n Savory, the news release said. Buyers JM Eastwood LLC and MW Eastwood LLC closed on the 4,718-square-foot building in 37 days.
Riley represented the seller, NAC Holdings LLC, in the transaction. A closing in just over a month for a commercial sale is rare, Riley said.
"We received multiple offers on the building within its first week on the market and are thrilled to have closed so quickly," he said in the release. "This turned out to be a unique assignment given the timing of the transaction and that the new owner plans to change the property's use from a restaurant to office space."
View this story by Cece Nunn on the Greater Wilmington Business Journal's website.