The Big Empty: Lots Of Large Available Spaces In Wilmington, But 'Market Infill Is Coming'
Apr 2, 2021
Story by John Staton, posted by StarNewsOnline.com
One often hears of how much development, building and change is going on in the Wilmington area.
Well, don't look now, but there's likely to be even more change coming to the Port City soon, say those in the commercial real estate market.
Given the bustling nature of Wilmington, it can be easy to forget about the number of large, empty spaces formerly occupied by such retailers as Kmart (116,000 square feet) and Dick's Sporting Goods (51,000) on South College Road and Stein Mart (60,000) on Oleander Drive.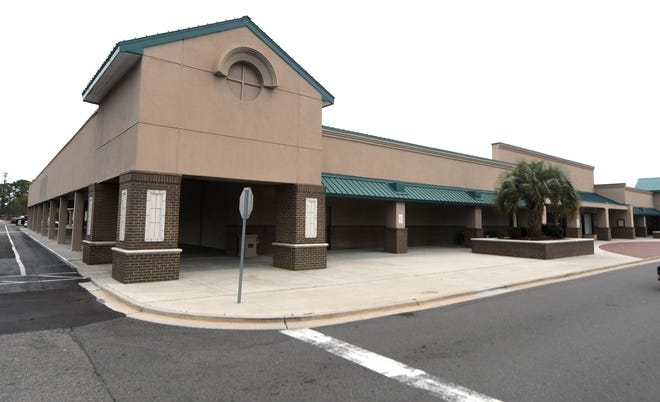 Other sizable — and empty — locations include the closed Earth Fare location at 943 Military Cutoff Road, the former OfficeMax and Dress Barn locations on New Centre Drive, a former Rite Aid at 6930 Market St. and a former grocery store on Exchange Drive off North College Road.
"The retail landscape definitely looks very different than it did just a few short years ago," Brian Eckel, co-founder of Cape Fear Commercial, wrote in an email. "With changes in shoppers' behavior and the constant rise of e-commerce, retail remains the most fluid sector of commercial real estate. Every few months, we seem to hear of another brand consolidating or announcing bankruptcy, or (a significant number) of store closures. The shock waves of shutdowns are still reverberating across the industry, further highlighting the needs to find new creative ways to fill these empty spaces."
Still, Tom Heitman, owner and CEO of Wilmington Commercial & Residential Real Estate, said he doesn't see Wilmington as having a massive amount of empty stores, but more like "a normal amount."
Heitman said he couldn't talk specifics, but that, with the exception of Kmart, many of the spots mentioned above are "already pretty much taken," even if negotiations haven't been finalized.
"New players will come in," he said. "All of these places are going to get swallowed up. The market infill is coming."
Heitman said he's been speaking to seven or eight franchises, some of them grocery chains, "that have never been in this area," from places like Florida, New Jersey and Michigan.