On Market St., Former Coastal Beverage Co. Facility Sells For $4.8M
Nov 27, 2019
Story by: Cece Nunn, posted on WilmingtonBiz.com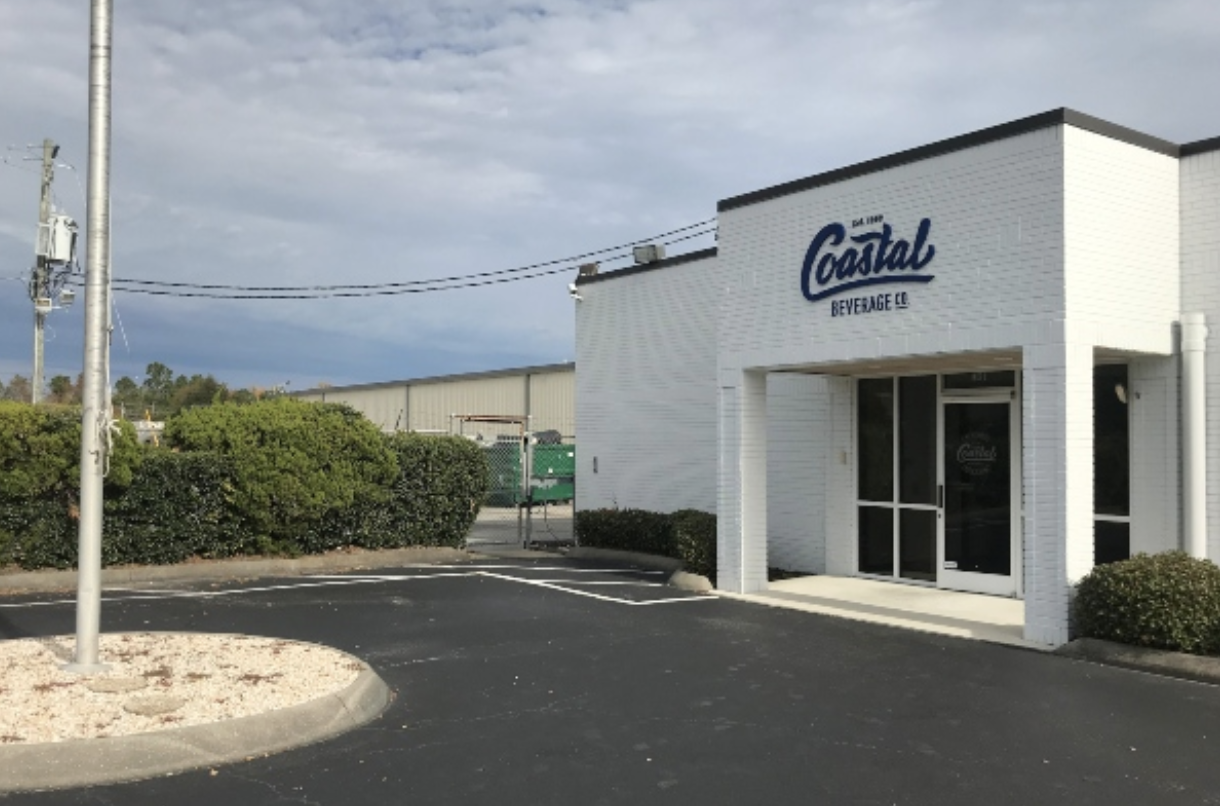 Crews worked Wednesday on the beginning of an overhaul of the former Coastal Beverage Co. facility on Harley Road in Wilmington.
Kirk Englebright of Englebright Development, who is also the owner of A Goodnight Sleepstore and other mattress and furniture companies, bought the property Monday for $4.8 million through Englebright and Long Holdings LLC.
The seller, Coastal Beverage Co., moved to Pender Commerce Park in October.
Englebright's purchase of 301 Harley Road and 215 Green Meadows Drive includes 11.5 acres and a more than 90,000-square-foot warehouse and office structure, as well as a 5,000-square-foot building occupied by A&I Fire and Water Restoration.
"This is where we're going to run everything out of, our development company, our holdings company, our bedding companies and our furniture companies," Englebright said during a tour of the property Wednesday. "We'll bring it all internal to one facility."
He currently has a main office at 424 S. College Road and other scattered offices and warehouses. Englebright's businesses will occupy about 45,000 square feet of the facility he bought this week. Wilmington-based Hipp Architecture is working on the design.
"We're going to occupy a percentage of it and we're going to lease out a large piece of it to another organization," Englebright said.
The purchase will allow his endeavors to expand, he said. In addition to office space, the portion Englebright's businesses will occupy allow for a showroom and an area from which bedding can be shipped.
"Anything we can logistically handle out of here within a certain radius, we'll definitely ship out of here," Englebright said. "This is going to allow us to ramp up inventory dramatically."
The property also has room for an Englebright Development project.
"What we're going to be doing in 2020 is we're going to develop Phase 2 over there," Englebright said, pointing to an empty paved area behind the former Coastal Beverage Co. building.
"Our game plan is to build another 100,000 square feet, and that will put us close to 200,000 total," he said.
Jeremy Phillips, broker in charge of Environments Unlimited Commercial Real Estate, represented Englebright in the transaction, while Will Leonard of Wilmington-based commercial real estate firm Cape Fear Commercial was the listing agent.
Englebright said the Harley Road property was a rare find with its square footage and land size.
"You don't find it in Wilmington anymore," he said. "You've got to go to Pender County or Brunswick County."
Read the original story on Greater Wilmington Business Journal's website.