Mellow Mushroom Comes To Downtown Wilmington's River Place, Plans To Open Next Year
Feb 12, 2019
Story by: Port City Daily staff, posted on  PortCityDaily.com
This will be the third Mellow Mushroom location in the Wilmington area, and the first downtown. The local owner has long hoped to join the downtown business community.
The private-public River Place project in downtown Wilmington secured another restaurant tenant today, the local owners of the area's two Mellow Mushroom locations.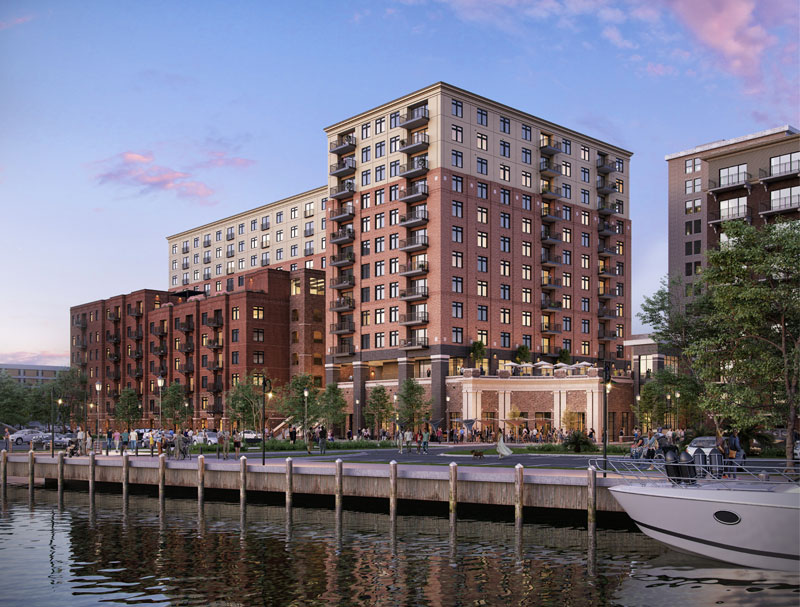 The Atlanta-based pizza chain will join an as-of-yet-unnamed project from Wilmington restauranteur Ash Aziz and his Circa Restaurant Group, as well as Axis Fitness, as anchor tenants. Mellow Mushroom signed a lease for a 4,580 square-foot location in the ground floor of the 13-story River Place building, which will also be home to "luxury" condominiums and rental apartments.
Local Mellow Mushroom franchise operators Robert Ray and Kevin Dukes opened their first location on Oleander Drive over fifteen years ago in 2003, with a second location in Wrightsville Beach in 2001.
Ray said he has long dreamed of joining the downtown restaurant and business community. The opportunity to move into River Place is a chance to see "what could have been," he said.
"The folks of Wilmington and Wrightsville Beach have been so good to us, and we are just very excited to finally be a part of downtown Wilmington," Ray said. "We looked at a spot in the area 15 years ago for our first store, but as it turned out, ended up on Oleander Drive. Over the years, we have always wondered what could have been, so we are thrilled for the opportunity to be part of such an epic project on the riverfront and can't wait to be a part of a community where we are already friends with so many businesses."
According to Patrick Riley, an agent for Cape Fear Commercial who represented East West Partners (the project's private partners), River Place has now leased 60 percent of its 32,000 square feet of commercial space.
Ray and Dukes expect to open their new downtown location by April 2020.
View the original story on the Port City Daily's website.