Loukas And Thompson Rep $6M Downtown Deal
Apr 21, 2023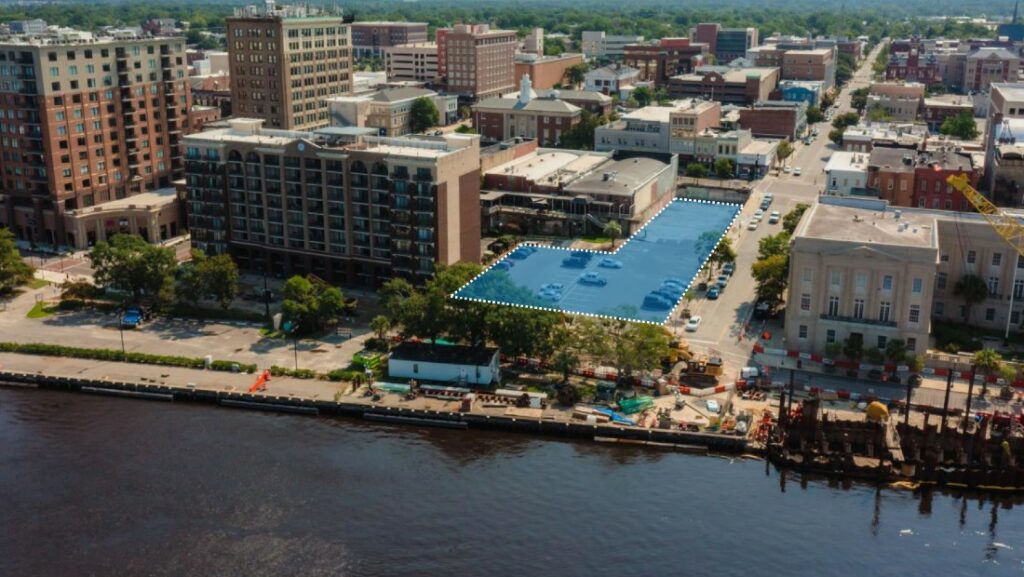 Story by Cece Nunn, posted on WilmingtonBiz.com
In a major transaction this month, a 30,000-square-foot development site, on the waterfront, has been sold for $6 million.
The property, at 101 N. Front Street, is located in downtown's Central Business District. At less than an acre in size, the site fronts Water Street, Second Street and Front Street, as well as the Cape Fear River.
Paul Loukas, Broker-in-Charge at Cape Fear Commercial, represented the seller in the transaction, and Spruill Thompson, Senior Vice President at Cape Fear Commercial, represented the buyer.
The vacant parcel, currently in use as a parking lot, holds strong potential for an energizing and restorative infill development project along Wilmington's urban riverfront. Specific development plans have not yet been announced.
Read the original story, Less Than An Acre Sells For $6M In Downtown Wilmington, by Cece Nunn in the Wilmington Business Journal.