Land On West Bank Of Cape Fear River Is Up For Sale, Potential For More Development
Feb 23, 2022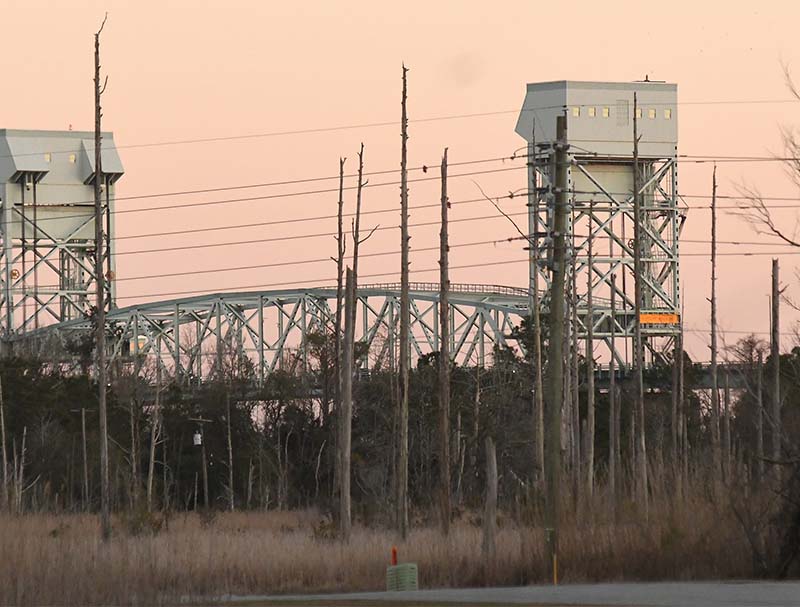 Story by: Emma Dill, posted on StarNewsonline.com
In recent months, a pair of proposed developments on the Cape Fear River's west bank have forced New Hanover County leaders and residents alike to consider the future of development on that side of the river.
Now, land up for sale on the river's west bank poses the potential for new development on the largely vacant and undeveloped strip of land with an industrial past.
Eight individual lots front the Cape Fear River between the Cape Fear Memorial and the Isabel Holmes Bridges, according to New Hanover County property records. This area has seen the bulk of proposals for riverfront developments in recent months and years.
In late September, KFJ Development Group released conceptual plans to build three skyscrapers on a 8.4 acre site located on Point Peter at 1100 Point Harbor Road. The project would include apartments and condos along with retail and a "hospitality venue," according to developers.
To move forward, however, developers will need New Hanover County to create a new zoning district to accommodate the project and rezone the site.
The request for a new zoning district was denied in November by the New Hanover County Planning Board and tabled in January by the New Hanover County Board of Commissioners for further discussion. County officials have stated they want to hold a meeting to discuss their options for the future of the west bank.
Another proposed project would bring a hotel and spa to a tract of land at 125 N.E. Battleship Road, located just south of the Battleship North Carolina. Land on the site is already zoned B-2 business district, which means a rezoning isn't needed for the project to move forward.
The proposal was reviewed by New Hanover County's technical review board in December. Those working on the project will need to address comments from the board in order to meet New Hanover County's planning standards.
Three pieces of land are currently up for sale on the west bank — all near the Isabel Holmes Bridge, according to listings on the North Carolina Commercial Multiple Listing Service.
The largest of the tracts has an area of 29.11 acres and is going for $9.4 million, according to the listing, which was last updated on Jan. 22. That's a price of approximately $324,115 per acre.
It is the only piece of land in New Hanover County zoned as a Riverfront Mixed Use district. The designation was created in 2007 by local leaders to incentivize builders to design projects with smaller footprints and lower environmental impacts on the west bank.
The bank's marshy wetlands, flooding, and a lack of water and sewer infrastructure have historically posed challenges to those looking to build on it.
The Riverfront Mixed Use district would allow for a range of commercial, retail and high-density multi-family or mixed-use developments to be built on the site.
The lot is currently owned by Old Wilmington Shipyard, LLC, Holmesbridge, LLC, and  Cape Fear Marina, LLC. There is currently a 15,000 square foot warehouse on the site along with two piers located on the property, according to a marketing packet put together by Cape Fear Commercial, the real estate agency handling the sale.
To the south at 1495 Harbor Point Road, another 2.67 acre tract is up for sale. This one is going for $4 million, which works out to nearly $1.5 million per acre.
The land is currently zoned I-2 for industrial development, but the listing includes a range of uses from industrial and office to retail and vacation/resort. The listing, which was last updated on Jan. 24, also highlights the land's proximity to downtown Wilmington, the Riverwalk, Battleship North Carolina and the area's "wonderful growing skyline."
The listing encourages buyers to "build your next signature housing project on the riverfront" and notes that an adjacent tract is also up for sale.
That other piece of land is located at 1880 Harbor Point Road. It has an area of 3.34 acres and a price tag of $5 million, or roughly $1.5 million per acre. The site is zoned I-2 for industrial development and shares the description included with land at 1495 Harbor Point Road.
Both pieces of land are being listed by Harry Knight, a broker and realtor with Intracoastal Realty, according to the Multiple Listing Service.
The 3.34 acre site is currently owned by ACI Holdings, LLC. The company purchased the land in 2013. The 2.67-acre piece of land is owned by Roderick Harold D. Constance, according to New Hanover County property records.
It is unclear when the property listings were posted on the Multiple Listing Service.
View the original post on Star News's website