Industrial Project In Pender County Gains Interest
Apr 23, 2020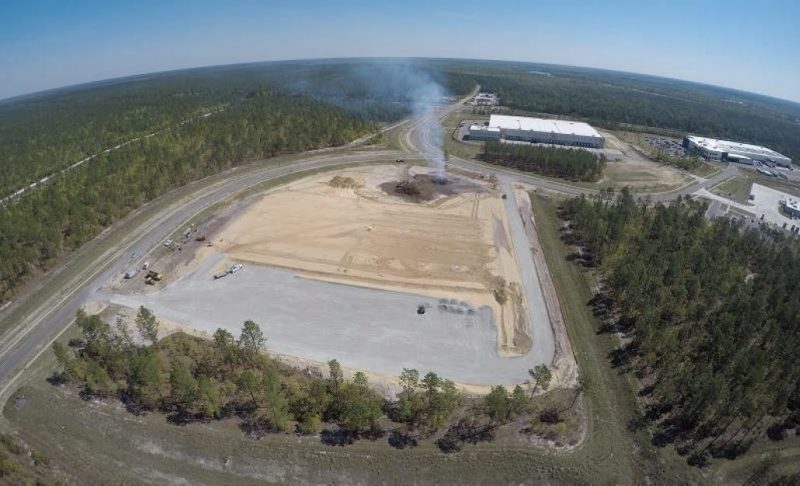 Story by: Christina Haley O'Neal, posted on WilmingtonBiz.com
A project to bring a new Class A industrial building to Pender Commerce Park is gaining traction and has already received some interest.
The spec building, being developed on lot 2 of the Pender Commerce Park, is on schedule, said Chris Ramm, managing partner at Pender Commerce Park Partners 1 LLC, a group formed to develop the space and lease the property.
Pender Commerce Park Partners 1 LLC is closely monitoring the site, which is now being graded, he said.
The company broke ground on the project March 9. Site work is being conducted by Thomson, Corder & Co., and the general contractor is Landmark Builders out of Winston-Salem, he said.
As work on the site is underway, Ramm said the firm is already in several early-stage conversations with parties interested about the project.
"I think within the next month or so we will be able to shake loose whether or not how real they are," Ramm said. "We've delivered detailed packages to several parties that have shown sincere interest and they are asking all of the right questions."
Some main inquiries are in the logistics and distribution sectors, he said.
Cape Fear Commercial has partnered with the firm to market the property.
The developers plan to construct more than 127,000 square feet of speculative building space with 32-foot ceilings, 26 truck docks and two large drive-in doors, Ramm said.
The development is on schedule, he said, and on top of the land being graded, more work is being done to get the site ready for construction.
Walls are expected to start going up in early June, Ramm said.
"We are doing well. We are on schedule for a late third quarter delivery. We're not slowing down. We're not taking our foot off the gas," Ramm said. "The need for modern industrial space is not diminishing; its actually growing, so we're marching forward."
View the original story on the Greater Wilmington Business Journal's website.