Commercial Real Estate: Trends To Watch
Mar 24, 2021
Story by: Cece Nunn, posted on WilmingtionBiz.com
Commercial real estate suffered some setbacks as a result of the coronavirus pandemic, but remains a significant player in the local market. Brokers and other industry professionals say some sectors are doing extremely well, despite COVID-19, and major projects in the form of public-private partnerships have been moving forward.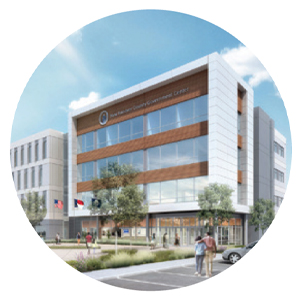 1. P3s Make Headway
Just as completion neared this year for the 13-story mixed-use project River Place, a city public-private partnership (P3), New Hanover County was moving forward on two P3s.
Construction was set to begin in March on the $120 million redevelopment of the county government center property off South College Road in Wilmington.
That's after the New Hanover County Board of Commissioners approved a revised development agreement related to the project's financing.
Developer Cape Fear Stonewater FD plans to build commercial and residential space, while also managing the construction of new county offices.
In addition, county officials were expected as of press time to hold a public hearing March 15 on a proposed Memorandum of Understanding for a public-private partnership between the county and Wilmington-based Zimmer Development Co.
The proposed $107 million Project Grace would transform a 3-acre, county-owned block in downtown Wilmington, bordered by Grace, Third, Chestnut and Second streets, into a modern mixed-use project with public and private facilities.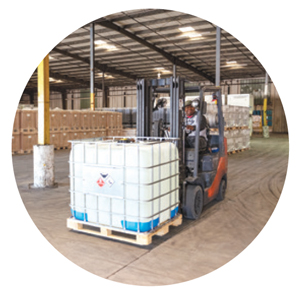 2. Industrial Steam
Commercial real estate brokers say one of the hottest sectors is the industrial market.
The flex space vacancy percentage "is in the low single digits, and we are seeing tremendous demand from larger industrial users," said Brian Eckel, GHK Cape Fear Development partner and co-founder of Wilmington-based commercial real estate firm Cape Fear Commercial. "I am extremely confident we will see a continued push for last-mile logistics facilities as e-commerce continues to surge."
A development team is working on an $8.5 million industrial building in the International Logistics Park of North Carolina, one of two megasites near the Brunswick and Columbus county line. The International Commerce Center, a spec building, will be the first development in the International Logistics Park, and could be delivered as soon as the second quarter of 2021.
(To find out more about the industrial market, click here to read a column by local economic development leader Bill Early, to read a profile of Cape Fear Commercial, click here.)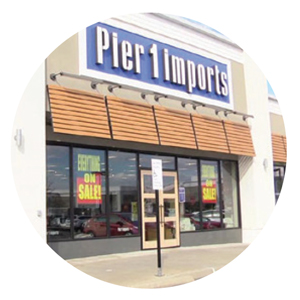 3. Retail Woes
The retail market was in a state of flux before the coronavirus pandemic kept people at home. But COVID-19 sped up the demise of some national retailers, leaving some larger empty storefronts.
A few that had locations in the Wilmington area that closed last year include Pier 1; clothing store Stein Mart; and children's retailer Justice.
"More national retailers and restaurants will close," said Hansen Matthews, partner in Wilmington- based commercial real estate firm Maus, Warwick, Matthews & Co. "I'd like to think that we've seen the worst of the carnage and we may have but we haven't seen all of it."
Local commercial real estate appraiser Cal Morgan, owner of JC Morgan Co., said that at the beginning of the COVID-19 pandemic, many of the national retailers stopped paying rent or were paying a reduced rent.
"I believe most have resumed paying rent or a portion of their pre- COVID rent. As far as the local retailers, I have observed several landlords and tenants working together to get through the pandemic," Morgan said.
He said based on what his company has seen, the tenants that have survived COVID are either past their rent deferrals or currently working through them.
4. A Retail High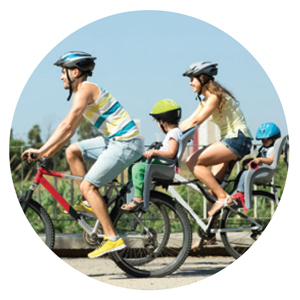 Some retailers aren't expected to close their doors anytime soon, having seen a bump in business because of COVID-19.
With the arrival of the pandemic came a nationwide phenomenon: people started spending time exercising and sharing activities with each other … outside.
Bicycles, for example, quickly became a hot commodity.
"Any bicycle store that's really open is selling everything they have or can get their hands on," said Two Wheeler Dealer owner Jim Mincher of Wilmington, during the summer of 2020. "There's a severe shortage of bicycles in this country."
In June 2020, bicycle sales were up 63% over the previous year, according to analytics firm The NPD Group.
Ongoing shortages are resulting in fewer sales as people continue to seek bicycles.
Diane Hodapp, owner of Shore Break Bikes in Wilmington, said, "It seems like it's leveling off, but that opinion is also based on the fact that there will be a bike shortage for at least another year."
5. Investment Properties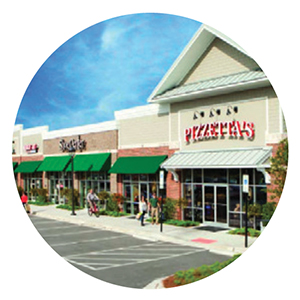 Income-producing properties are currently extremely popular, said Matthews.
"There's a tremendous demand for income properties of any type, whether it's apartments, office buildings, industrial," he said.
In one example of a major local investment, the Yelverton family bought The Villages at Brunswick Forest, excluding some outparcels, for $16.8 million in December from entities managed by Lord Baltimore Capital Partners LLC.
The Villages at Brunswick Forest is situated in front of Leland's Brunswick Forest master-planned community in northern Brunswick County.
The Yelvertons, who have homes in New Hanover County and Raleigh, have been in the real estate business for more than 50 years, said George Yelverton, but this is the first time they've owned a shopping center as an investment.
They bought the property as part of a 1031 exchange after selling Cameron Hills Apartments in Raleigh. The center, anchored by a Lowes Foods grocery store, is 100% occupied.
Morgan said demand for local noninvestment grade income-producing property, typically consisting of local, small-business tenants, is also extremely strong.
View the original story on Greater Wilmington Business Journal's website.