NEWS RELEASE: Cape Fear Commercial Brokers CarMax Land Purchase
May 12, 2017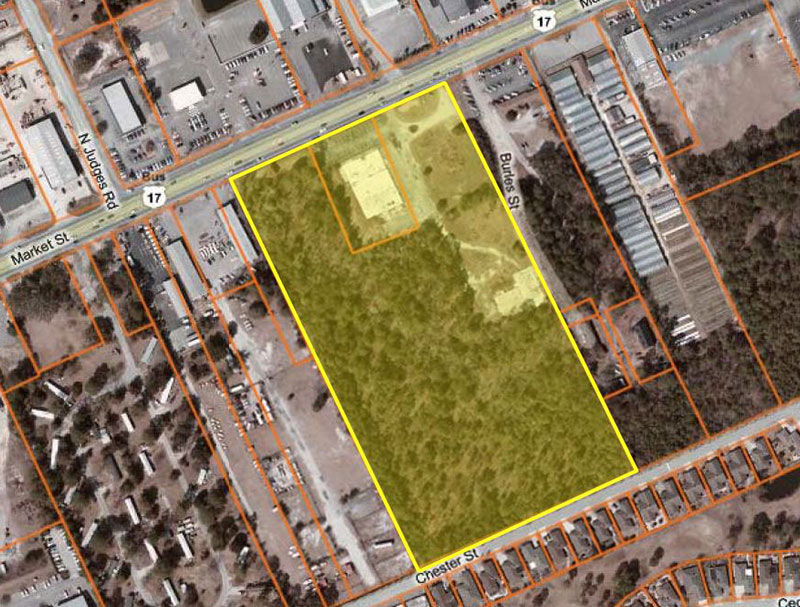 Wilmington, N.C. – May 12, 2017 – Commercial real estate firm Cape Fear Commercial today announced the over $4.5 million sale of a tract of land to CarMax Auto Superstores. The national used-car retailer purchased 15 acres on the 6000 block of Market Street on Wednesday.
Cape Fear Commercial Broker Howard Coupland, CCIM, represented the Seller in the transaction.Aerial view of land CarMax purchased
"This is a significant transaction, for it speaks to the growth of our market and desirability of the Cape Fear area," said Coupland. "We are pleased that CarMax has chosen Wilmington for a new location and hopeful to attract other national retailers to the Cape Fear region."
About Cape Fear Commercial
Based in Wilmington, North Carolina, Cape Fear Commercial, LLC is a boutique commercial real estate firm that provides targeted brokerage, property management and development service. Since 2001, the firm has helped owners, users, developers and investors to successfully navigate the real
For more information, visit www.capefearcommercial.com.