Ash Aziz Restaurant Planned For Autumn Hall
Mar 1, 2021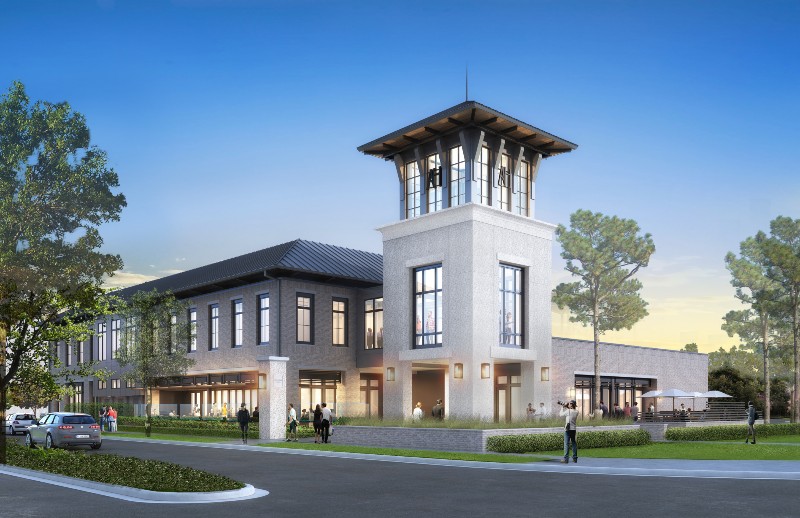 Story By: Cece Nunn, posted on WilmingtonBiz.com
Local restaurateur Ash Aziz plans to open a restaurant in the latest phase of Autumn Hall, a mixed-use community on Eastwood Road in Wilmington.
Aziz's upscale restaurant will be called Origin Food and Drink.
"The restaurant will serve the best regional ingredients, fresh local fish, farmers market produce, a creative seasonal menu and wines from around the world," Aziz said in an email Monday.
He said it will be upscale but not intimidating.
Origin is expected to occupy 5,500 square feet in a building under construction at Autumn Hall Drive and Eastwood Road. The building, designed by LS3P and being built by Thomas Construction Group, will also contain a Starbucks coffee shop with a drive-thru, as well as offices on the second floor.
"The space features open-air indoor and outdoor dining, seating 150 people," Aziz said. "It will be open seven days a week for lunch and dinner and brunch on the weekend."
Aziz owns Circa 1922 in downtown Wilmington and Pizzeria Il Forno at The Pointe at Barclay. Aziz said he plans to open the new restaurant in February 2022.
"Autumn Hall is an ideal location for a neighborhood restaurant," he said.
Origin is expected to be a welcome addition to Autumn Hall's latest phase.
"Ash Aziz, who is widely recognized as one of the best operators in the local restaurant community, plans to bring forward a restaurant concept that is going to be very exciting," said Mike Brown of Wilmington-based Cape Fear Commercial, the leasing, development and property management firm in charge of the latest phase of Autumn Hall. "We could not be more pleased that Ash has put his trust in the vision of Autumn Hall."
The restaurant would likely employ between 50 and 60 people, Aziz said.
Previously, Aziz had planned to open a restaurant at River Place, a 13-story mixed-use development in downtown Wilmington, but announced in July last year that he would no longer be moving forward with what would have been called Bijou on the River.
Aziz said he feels the timing will be better (Bijou was set to open in the middle of the COVID-19 pandemic) and the location is better for what he wants to do.
"I'm a lot more comfortable being on this side of town in Autumn Hall," said Aziz, who has had several restaurants in the area, including his first restaurant 23 years ago, Rialto in Wrightsville Beach.
For Origin, Aziz said, "I'm going to make sure it's a destination."
For more about the latest phase of Autumn Hall, pick up a copy of the March 5 edition of the Business Journal.
View the original story on the Greater Wilmington Business Journal's website.