Apartments, Townhomes Coming In New Project At Echo Farms
Oct 19, 2020
Story by: Cece Nunn, posted on WilmingtonBiz.com
Apartments and townhomes are coming to a new development within Echo Farms called Riverwood.
GHK Cape Fear Development, which also developed townhome community Woodlands Landing at Echo Farms, plans to put 86 townhomes and 120 garden-style apartment units on 17 acres at 4080 Independence Blvd.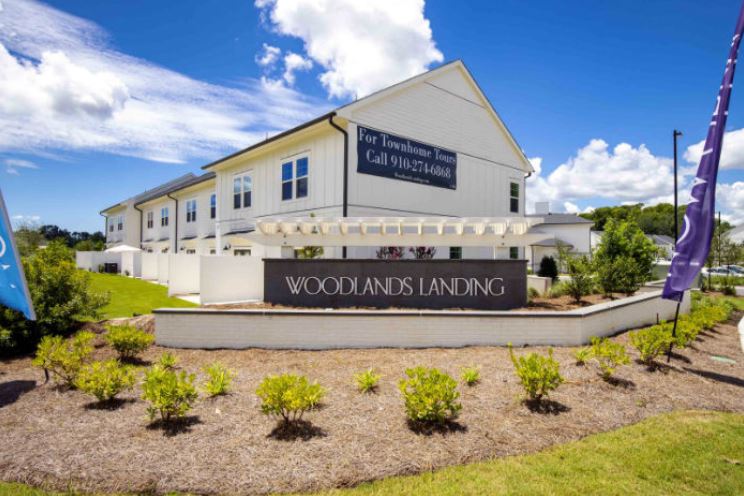 "Townhomes for rent is a unique offering that is rarely done. Most developers push the limit on density," said Brian Eckel, of GHK Cape Fear Development and Wilmington-based commercial real estate firm Cape Fear Commercial, in an email Monday. "At Woodlands, we were allowed by right to build over 300 units, but chose to develop a less dense product (176 units).
"We signed over 140 leases (putting us at 80% leased) since we opened at the start of the pandemic, proving this is the right product."
GHK Cape Fear has more than 1,000 apartment units under development, and officials there "believe in the data that there is still plenty of runway left. Our region continues to grow rapidly and the absorption rate is keeping pace with the new product that's coming online," Eckel said.
The company plans to start construction of Riverwood in the first quarter of 2021.
Describing aspects of the project, Eckel said, "Riverwood will have beautifully crafted 1, 2 and 3 bedroom Townhome style homes with features such as granite counters in the kitchen and bathrooms, sleek walk-in showers, LED under cabinet lighting with all of the amenities such as a resort-style saltwater pool and sun deck, 24-hour fitness center, access-controlled bike storage, Paw Spa Dog wash, covered pavilion with grills and fireplace and co-working space with WiFi."
He said rents will not be established until the project gets closer to completion, but the rent range will be similar to that of Woodlands at $1,200 and up.
How much demand remains in the Wilmington market for apartments and rental townhomes?
Eckel said, "For the right product in the right location, we are cautiously optimistic that there is still solid demand."
View the original story on the Greater Wilmington Business Journal's website.