Three Ash Aziz Restaurants Sold To Raleigh Group
Jan 30, 2019
Story by: Cece Nunn, posted on  WilmingtonBiz.com
Three prominent Wilmington restaurants have been sold, according to an announcement from Wilmington-based commercial real estate firm Cape Fear Commercial on Wednesday.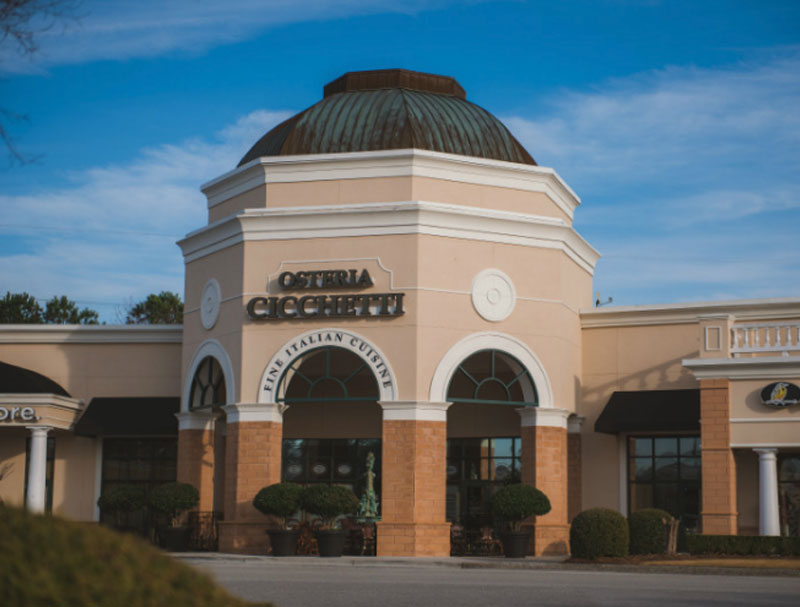 Burns & Jennings LLC, doing business as Urban Food Group, purchased local restaurants Boca Bay, Brasserie du Soleil and Osteria Cicchetti from Circa Restaurant Group on Wednesday, a news release stated.
CFC brokers Patrick Riley and Lindsey Hess represented the seller in the transaction. Neal DePersia of DePersia & Associates represented the buyer.
Circa Restaurant Group owner Ash Aziz said in the announcement, "Urban Food Group has expressed intentions of keeping the staff of each restaurant on and continuing to operate each establishment 'as is.' In our line of work, it takes many key players to reach and maintain the type of success these restaurants have realized over the years. For this, I am truly grateful to all the employees. I wish them and the new owners continued success."
The release did not disclose the amount involved in the transaction, which marks Raleigh-based Urban Food Group's expansion into the Wilmington market. Owned by Kevin and Stacey Jennings, the company operates seven restaurants, two of which are currently in development, in Raleigh, Charlotte and Denver, Colorado, the release stated. The establishments include Vivace, Coquette, Chow, Bar Marcel, Civetta and Avelina.
Aziz said in the release that selling the businesses was not an easy decision, but is one that will allow him respite and time to focus on other Circa projects: Pizzeria iI Forno, Circa 1922, Junction 421 and a new concept planned for River Place, a major mixed-use project under construction in downtown Wilmington.
"To our Wilmington guests, I thank you for allowing me to serve you," he said in the release. "You have afforded me the opportunity to raise my family in this wonderful community, and I have fulfilled a great many professional goals due to your continued support."
"Ash is a truly iconic figure in the Wilmington restaurant scene, and it is a privilege to know such a hardworking individual," said Hess in the release. "He has spent his life creating spectacular eateries, down to the very last detail, and works day and night to serve this community. We are thrilled that this transaction frees him up to focus on Circa's other restaurants and do what he does best."
In addition to the three businesses, the sale involved the real estate for Boca Bay located at 2025 Eastwood Road, the release stated. A deed recorded in New Hanover County shows the property sale was a $2 million transaction.
Riley, who has previously worked with Aziz, said in the release, "We confidentially marketed these highly successful restaurants to targeted and qualified candidates across the East Coast and are extremely pleased that Kevin and Stacey Jennings saw value in the brands and were ready to enter the Wilmington market. We believe the Urban Food Group is the perfect fit for the continued operation and success of these popular Wilmington destinations."
View the original story on the Greater Wilmington Business Journal's website.